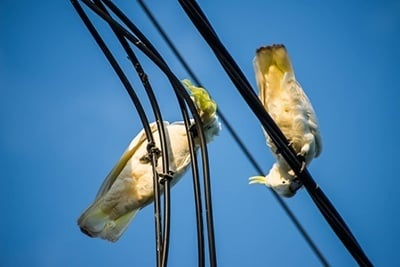 Protecting your fiber network is vital to ensure you continue to deliver services to your customers, retain their business, and get a good return on your investment. However, there are a number of ways that your network can be damaged or even destroyed - how can you minimize risk and guard against failures?
The enemies of your fiber network fall into five main groups:
1. Animals!
Members of the animal kingdom seem to have a fascination with cable, and a single-minded desire to destroy it. Rodents, birds, monkeys and insects have all caused major issues with connections - even bears have been known to try and chew cables in remoter regions. There are plenty more examples of animal attacks in this previous blog, making them public enemy number one for many operators.