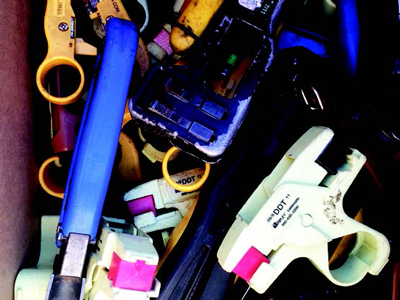 We've previously talked about how proper on-site training can help improve customer experience and keep costs low for TV and Internet service providers, but there's another factor that can help reduce operating costs: good prep tools and sharp blades.
This may seem obvious, but you'd be surprised how many technicians, contractors and service provider managers overlook this important detail. Dull blades and defective tools are a major contributor to faulty installations and service calls, and could dull your profits.
Worn coax cable tools and blades cause service issues
Each tool lasts for about 2,500 preps – on average in the industry – but we see technicians and contractors using tools that far surpass the life-expectancy and are clearly too worn to use. Of course, this number varies based on the quality of the tool, how well the tool is cared for and the environment.