Made in America is a rare sight on packaging and labels, but seeing that label doesn't just instill American pride and tout American jobs for cable and Internet providers.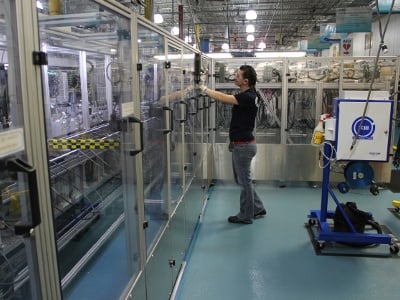 Working with a company that can provide innovative and custom products with delivery in a matter of days, instead of weeks or months, can save time and improve subscriber satisfaction.
Local facilities prepared for customer requests
If a product needs to be shipped from the other side of the world, it will take much longer to arrive at a service provider's facility than if it's shipped from within their own country, possibly from within their own region or state. Installations and repairs can be done much sooner if product is locally available, generating revenue and customer satisfaction. Ideally, providers should source products with shipping as one of the major considerations for purchase.
In the case of PPC, we are a global company, yet we have the local facilities necessary to make speed of delivery a big part of our expertise.
For our U.S. customers, for instance, our main manufacturing facility, located in Syracuse, NY, is set up to manufacture nearly every product we sell. Our high-speed connector automation machines and high-speed connector assembly machines produce millions of connectors per week – we test and re-evaluate new equipment every day.
This local plant allows us to make custom orders for our customers within hours, whether that means a connector with a custom logo on it or a jumper at a specific length. We are able to respond quickly to provide the immediate service a U.S. customer needs. Our global operations are just as efficient.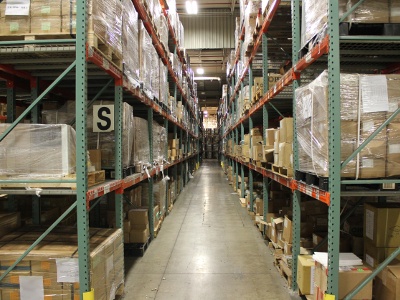 PPC also has warehouses located across the U.S. (and the world) that carry months of cable and network components, ready to ship to customers in only a few days, compared to weeks if the product is shipped from overseas.
For example, the average transit time to our U.S. customers' warehouses is just 2.6 days. We stock these products on the shelf in anticipation of customers' needs and are ready to deliver with minimal wait time.
Leading innovation around the world
The U.S. economy depends on speed of innovation, and innovation is what has made U.S. products successful globally. PPC's headquarters in Syracuse is home to a team of highly competitive engineers always innovating for new products and improving upon seasoned products. We pride ourselves on being able to solve problems for our customers. The proof of this is in our patents. PPC has more patents in connector technology than any other company worldwide, with well over 600 U.S. and foreign patents.
One example of our technical advantage can be seen in a recent customer partnership. In early 2017, a customer approached PPC with a problem – they had an older non-PPC cable in the field that was not compatible with currently available connectors. Technicians discovered this cable while responding to customer service problems.
They were unable to resolve the customers' problems because of this incompatibility. The customer needed help and they needed it fast. PPC's engineering team was able to create a connectivity solution by designing a connector to fit the problem cable, developing samples and delivering final product to the customer for implementation in the field. This was all done in a short time period and solved the problem.
Choosing a supplier that's not only dedicated to creating better solutions for its customers by listening to their problems, but also able to manufacture and deliver product within only days is the ideal situation for most service providers. PPC is proud to provide that manufacturing and support for all of its customers.