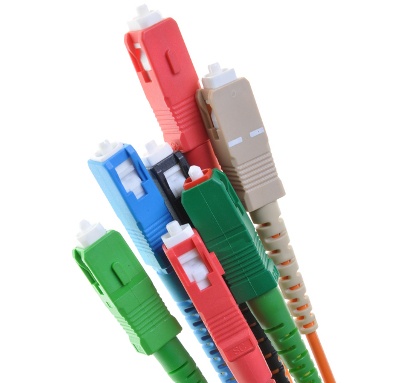 I wrote a blog post last year on the different types of connectors available, which sparked a great deal of feedback and discussion, demonstrating how important the whole topic is to both fiber installers and network planners alike.
Thanks again to everyone around the world that contributed, both directly on the PPC's blog and through various social groups.
To recap, I covered SC, LC, FC, ST and MTP/MPO connectors, and looking through the comments I thought it would be beneficial to focus on one area that the original post deliberately didn't cover - the differences between Angled Physical Contact (APC) and Ultra Physical Contact (UPC) connectors.
Beside one having a green body and the other being colored blue, the different ways they both treat light is crucial in planning a network, as several readers pointed out.
To help us understand all this jargon, let's look back at why the original Flat Fiber Connector evolved into the Physical Contact (PC) connector and then onto UPC and APC.