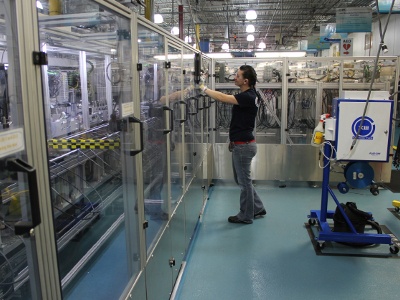 Made in America is a rare sight on packaging and labels, but seeing that label doesn't just instill American pride and tout American jobs for cable and Internet providers.
Working with a company that can provide innovative and custom products with delivery in a matter of days, instead of weeks or months, can save time and improve subscriber satisfaction.
Local facilities prepared for customer requests
If a product needs to be shipped from the other side of the world, it will take much longer to arrive at a service provider's facility than if it's shipped from within their own country, possibly from within their own region or state. Installations and repairs can be done much sooner if product is locally available, generating revenue and customer satisfaction. Ideally, providers should source products with shipping as one of the major considerations for purchase.