CWDM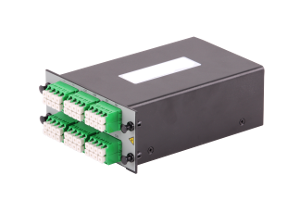 Coarse Wave Division Multiplexing puts 18 channels on a fiber using ample 20nm spacing between channels which is easier to attain in engineering and manufacturing, requires simpler transceivers, and is an economical solution relative to more sophisticated DWDM designs.

CWDM uses the band between 1271 and 1611.

These signals cannot be amplified and are suitable for distances less than 35 miles (roughly 60 kilometers) depending on signal throughput. CWDM networks or legs of networks can usually be field upgraded to DWDM as the need for speed and capacity increases.