Demarcation Enclosure
PPC's demarcation enclosures provides a secure compartment for terminating coaxial cables and mounting any combination of drop components.
The enclosure's removable hinged lid has a section that allows for the display of your company's logo. The enclosure can be safeguarded three different ways: two side snap latches, zip-tie/pad lock or locking F-terminator.
The internal mounting arrangement allows for a standardized method of installing coax drop components. All mounts are the same height and spaced in 1/2" increments per SCTE requirements.
EVOHB1094xx - Individual, self-sealing cable entrance ports prevent insect ingress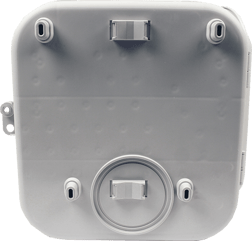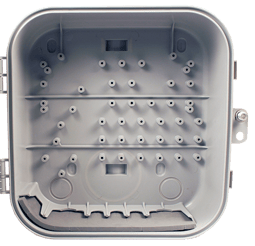 HB1094RC74xx - Open-ended cable ports for easier and faster installation