DWDM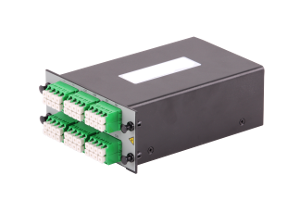 Dense Wave Division Multiplexing can fit 40 channels at 100GHz spacing—or 80 channels at 50GHz spacing—into the 3rd transmission window, or C-Band, at 1550nm.
These tight tolerances require more sophisticated transceivers and highly sensitive filters and prisms in the passive devices, and as a result, deploying DWDM can be 30%+ more expensive than CWDM networks.
DWDM accommodates more channels in a smaller band to maximize the capacity of fibers and can be amplified for longer distance transmissions, generally more than 35 miles (roughly 60 kilometers).