HDMI Jumper Cable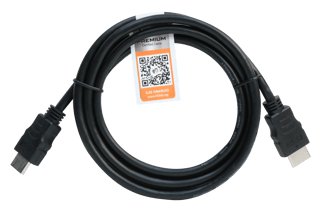 PPC HDMI cables are all certified to the latest specifications available, including Premium certification. These certifications ensure subscribers will experience the highest quality signal without performance or quality concerns. Each cable is tested and certified with a unique label that validates its authenticity.
This HDMI cable test program requires: every cable to be tested at an official HDMI Authorized Test Center, regular audits for continuing test compliance, proprietary anti-counterfeiting labels, and proprietary 2-level commercial grade mobile scanning app for Android and Apple devices.
For more details on the Premium Certification Program, please visit the HDMI Certification website.