Optical Splitters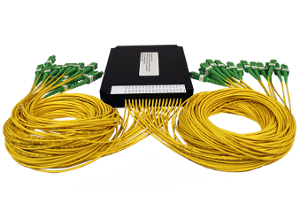 Optical splitters divide a signal symmetrically into 2, 4, 8, 16 and 32 divisions and can also be cascaded to spread out the number of splits into smaller, optimized serving areas.
Optical splitters are used in FTTx and PON networks. They are often used in the headend or central office, in the outside plant to extend the network, and even at the customer premises.
Splitting allows operators to spread the cost of expensive optical components like transmitters among a larger number of subscribers.