Spool Sleeve & Handle Kit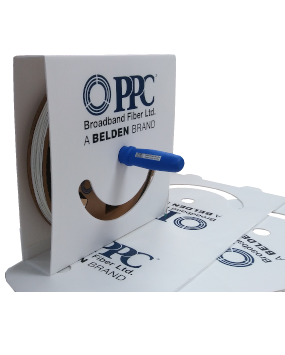 The PPC Spool Sleeve is designed to assist with the installation of Miniflex Fiber Cable. Compatible with both small and medium cardboard spool sizes the Spool Sleeve removes the need for a cable pay-off stand and further enables single person installation of the Miniflex cable.
The Spool Sleeve prevents cable over-run and carefully manages the Miniflex fiber cable as it is dispensed from the spool. After application the sleeve can be disassembled and stored flat to save storage space.
The Spool Sleeve can be used on traditional pay-off stands and cable caddies, or in combination with the supplied spool handle can be hand held or laid on the ground.
To maximise the longevity of the kit it comprises 3 spool sleeves and 1 spool handle, both manufactured from ruggedized, yet 100% recyclable materials.