Broadband Cable Packaging Solutions
Perfect Cube ™ 1000 & Perfect Cube™ 500
The Perfect Cube™ line of pac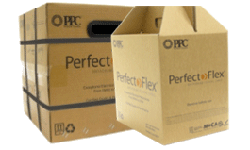 kaging offers the convenience of a reel design with the benefits of box packaging. Installers can easily pull cable from the box without the cable kinking and the outer box has a recyclable, protective coating that resists moisture damage. Banding around the box increases durability and improves handling and the reinforced handles reduce tear-out.
Perfect Tote™ 500
The soft bag design of the Perfect Tote 500 Eco offers a convenient shoulder strap, tool &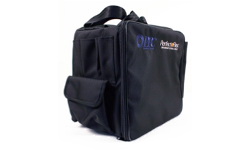 connector pouches, tablet pouch, location to park cable when not in use and an attenuation reference chart is included as a tag. This design also offers smooth cable payout and quick access for reel replacements using the zipper opening on the side of the bag. This packaging design also has rubber feet and a moisture-resistant base on the bottom of the bag. This packaging option reduces waste by eliminating the cardboard box packaging of the traditional design and through optimized pallet loading with the 500 ft. reel inserts.
500' Reel Options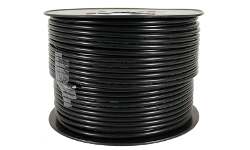 Perfect Flex™ is available in 500 ft. reel options that can be used as standalone packaging or in one of the reusable caddy options.
Wooden Reel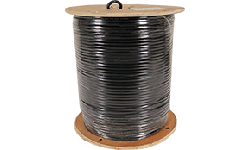 The traditional wooden reel design can be used with all cable types. The PPC wooden reel offers 4 flange holes to park the broadband cable when not in use and like all other PPC packaging, the cable includes sequential footage or meter markings that always let the tech know how much is remaining on the reel.