Company Values
PPC understands the importance of our customers' satisfaction and continuous improvement. We succeed together through teamwork and invest in talented employees who always reach for their greatest potential. PPC instills an innovative mindset on its employees and recognizes those who offer ideas and suggestions to improve business decisions.
Quality
PPC is dedicated to continuous improvement of our people, processes, products and services, always determined to exceed our customer's expectations. PPC is an ISO 9001:2015 certified site.
Safety
PPC is committed to maintaining a safe work environment for all employees. From teaching safe work practices to maintaining proper conditions in the workplace, we are dedicated to the safety of all individuals through several programs. We have a team of trained first responders on site for all shifts, as well as safety committee meetings and safety audits. PPC also has a safety program incentive for employees to report safety concerns for improvement.
Communication
At PPC, we believe in promoting open and frequent dialog with our employees so they can be involved in business decisions to better the company. We hold quarterly town hall meetings about the state of the business, department updates and more. We also host roundtable meetings with our leadership so employees of all departments and shifts can have an open-forum conversation.
Medical, Dental, Vision Insurance
PPC has medical plans through Excellus BlueCross BlueShield, with an employer-funded HSA or an employee-funded FSA available, based upon plan selection. Dental insurance plans are provided through Guardian, while vision insurance is through VSP.
Life Insurance
PPC offers a company-paid basic term life insurance policy. Additional voluntary employee, spouse and dependent life insurance policies are also available.
401k Retirement
PPC partners with Unified Trust for a 401k plan with a competitive company match program. It is a Safe Harbor Plan, which means there is no waiting period for vesting.
Vacation, PTO, Paid Holidays
PPC is committed to the achievement, health and success of our employees, and that means taking time off to spend with family and friends. We offer vacation, personal time and paid holidays to all employees.
On-site Café
PPC has a large café on-site available to employees of all shifts. Our chefs make meals fresh every day with choices that range from cheeseburgers to salad. PPC is happy to subsidize the cost of meal prices so employees can enjoy a discounted rate. Employees can also utilize refrigerators to store meals from home.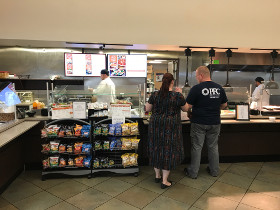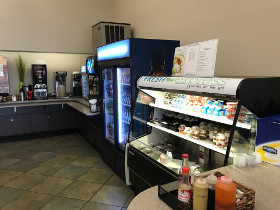 Gym reimbursement
PPC will reimburse employees 50%, up to $200, for a year membership to a fitness gym to help promote a healthy lifestyle. Some stipulations apply.
Even More
Enhanced short-term and long-term disability benefits
Tuition assistance
Employee assistance program
Exclusive discount program for various goods and services
Career development planning
Uniform program for eligible roles
Safety shoe allowance
Prescription safety glasses reimbursement