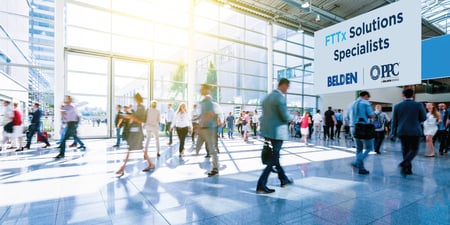 The summer heat won't stop our expert product team from traveling, so we're back again with another month of tradeshows!
This August, we'll be heading across the U.S., exhibiting at Mountain Connect, Fiber Connect, and ISE Expo. In this blog, we'll dive deeper into what you can expect when visiting our booths at these upcoming events.
Mountain Connect
Mountain Connect, the conference dedicated to broadband development, will take place in Denver, Colorado, from August 7 to 9. Industry experts from around the U.S. will come together to showcase the newest innovations in telecommunications infrastructure. This year, our team will be among the leading exhibitors, revealing the latest breakthroughs in broadband solutions.
Don't miss the chance to visit us at booth S39 to experience our cutting-edge fiber technologies, including:

FTTx & Wireless Solutions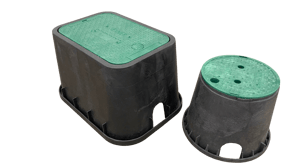 Visit our Mountain Connect show webpage for more information and discover who from our team will be in attendance!
Fiber Connect
Fiber Connect, the leading optical fiber and technology event in North America, is being held from August 20 to 23 in Orlando, Florida, at the Gaylord Palms Resort and Convention Center. This event will feature leaders from a broad range of industry sectors, and includes commercial network operators, mobile network operators, electric cooperatives, and more.
As a proud sponsor of this event, we are excited to be among several industry leaders in attendance. Our experts will be at booth 317 providing demos on our extensive product portfolio and packaged fiber and wireless solutions.
ISE EXPO
Back-to-back with Fiber Connect, the ISE EXPO is our final show of the month. This event is a great opportunity to learn more about emerging technologies and gain insight into trends that are shaping mobile environments. On top of that, there are a multitude of conference sessions and keynote events to attend. The conference takes place in Kansas City, Missouri, from August 29 to 31. Our team will be displaying PPC's end-to-end fiber solution at booth 807.
Both shows will feature similar product displays, with a focus on fiber and wireless solutions. Whether you visit us at Fiber Connect or ISE EXPO, you can expect to learn more about the following:
Fiber Cabling & Duct Solutions
Single Family Unit Solutions (SFUs)
For the full list of our solutions being displayed at both Fiber Connect and ISE EXPO, visit our show webpages above.
We look forward to welcoming you at our booths, where you can explore our latest connectivity technologies and innovations. Can't attend the above shows? We will be back on the road during the fall season. Be sure to visit our events page to find the next trade show near you.