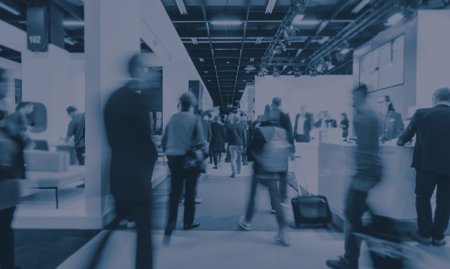 PPC experts are gearing up for the biggest month of tradeshows in two years! We're thrilled to be back in person as we attend four exhibitions, all within the same week, in the U.S. and U.K.
In this blog, we're previewing what products you can expect to learn about when you visit our booths at the MTA Annual Convention and Trade Show, ITA Showcase, WISPAMERICA and the CAI Evolving Connectivity expo.
Fiber Focus at MTA Annual Convention & ITA Showcase
PPC's telco experts are making appearances at the MTA Annual Convention and ITA Showcase in mid-March. Both U.S. shows are displaying similar solutions, with a focus on our fiber products.
MTA Annual Convention and Trade Show
Don't miss the chance to take part in one of the best educational opportunities in the telecommunications industry – the MTA Annual Convention and Trade Show. From March 14 to 16, you'll have the chance to connect with, and learn from, decision makers and influencers that represent a cross-section of the industry. The MTA Convention takes place in Minneapolis, Minnesota, with PPC's telco team exhibiting at booth 1202 in the exhibition hall. Fill out the form on this webpage to book a meeting with our product team and to learn more about our fiber solutions.
ITA Showcase
Looking to attend one of the most exciting showcases of telecommunications vendors in the U.S.? Look no further than the ITA Showcase, being held in Portland, Oregon, from March 15 to 16. While taking part in the educational, hands-on seminars, join us at our table in the exhibition area to learn more about our end-to-end fiber solutions. Contact PPC's team on our event webpage to request more information.
When you visit us at either the MTA Annual Convention or the ITA Showcase, you can expect to learn more about the following products:
Fiber Cables & Assemblies
PPC's fiber cables and assemblies are at the core of our fiber solution set offered in last-mile fiber deployments.
• Miniflex® Standard Cable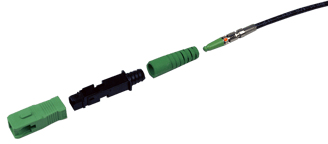 • QuikPush® Cable Assembly
• Aerial ADSS Fiber Cable
• ADSS QuikDrop™ Cable
• Hardened Fiber Optic Connector (HFOC) Assembly
Fiber Enclosures
Our FlexPON® and FutureLink® enclosures offer site-friendly features such as ample space to store slack for incoming fiber drops and the scalability to enable service providers to grow and upgrade as needed at application sites.
• FlexPON Demarcation Enclosure
• High Density Distribution Hub
• Patch Only Fiber Distribution Terminal
• SFU Fiber NID
• Terminal Hand-off Box
Fiber Management, Tools & Wall Plates
As an end-to-end solutions provider, PPC has built a portfolio containing a broad array of products suitable for applications spanning your broadband network, including fiber kits, install tools and wall plates.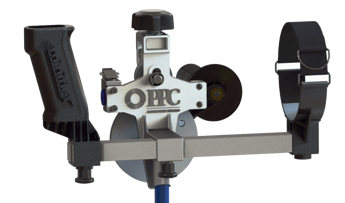 • FTTH Deployment Kit
• HAPI™ Miniflex Installation Tool
• Fiber Interface Wall Plates
WISPAMERICA
WISPAMERICA is the leading wireless internet service provider (WISP) conference and trade show in North America. Attending this event gives you access to more than 50 panels packed with WISP experts and their industry knowledge. WISPAMERICA takes place in New Orleans, Louisiana, from March 14 to 17.
While attending, don't miss the opportunity to interact with PPC's product experts at booth 706 in the exhibition hall. Our team will discuss a variety of solutions ranging from category and fiber cables to assemblies, patch cables and more.
Category Cable & Jumpers
Our Perfect Link® Category Cables are created at the highest quality with performance beyond system specifications. Talk with our experts to learn more about our CAT5e, CAT6 and CAT6A cables.
PPC's Category Jumpers offer best-in-class mechanical and electrical performance, designed to last decades in the field.
• Hardened CAT Jumpers
• Messenger Jumpers
• Perfect Link CAT5e and CAT6 Jumpers
Coaxial Assemblies
At WISPAMERICA, our expert telecom team will debut the newest product to our coax product line – 50 OHM Coax Assemblies.
Fiber Cable, Assemblies & Patch Cords
At the heart of our fiber products is our Miniflex® brand of cables and ducts, which are complemented by an array of products that exceed industry standards and are built for network applications of all types.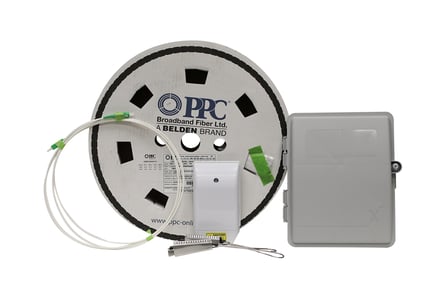 • Miniflex Cable
• Miniflex Cable and Duct.
• Fiber Patch Cords
• FTTA Outdoor Rated Cable Assemblies
• FTTH Deployment Kit
Terminals & Enclosures
We're proud of our recent developments within the FutureLink® brand, including an enclosure for the optical transition between wireline and wireless providers, and two additional boxes premiering at WISPAMERICA.
• FutureLink Hand-off Terminal Box
• Sub-surface FutureLink Hand-off Terminal
• WISP Box
Looking to connect with our team about the newest products being displayed at WISPAMERICA? Schedule a meeting with us during the event or fill out the form on this webpage and our representatives will contact you.
CAI Evolving Connectivity
The CAI Evolving Connectivity Expo, is being held at the National Motorcycle Museum in Birmingham, United Kingdom. During this one-day event on March 17, attendees will have access to the newest industry products and live seminars from keynote speakers.

Don't want to miss the action? Visit PPC, at stand 36, to hear more about our range of solutions from coaxial adapters and connectors to fiber cables, enclosures and more.

Coaxial Adapters & Terminators
PPC's adapters provide superior performance and durability for all connections, while our terminators bring a variety of enhancements that allow users to secure and isolate a drop.
• Adapter CBNCFMF ,CF81GHZC and CF81GHZM
• Basic Terminator and PST75I Drop Terminator

Coaxial Cables & Connectors
Our established suite of copper technologies includes hardline cable; AquaTight®, EX® and SignalTight® drop connectors; Perfect Flex® coaxial cable; and jumpers.

• EX Connectors EX6, EXBNC6 and EX11RAFM
• AquaTight Connectors
• Perfect Flex Cables
• Hardened CAT and SignalTight Jumpers

Miniflex and QuikPush Fiber Solutions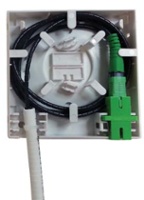 PPC's fiber cables, cable assemblies and enclosures are at the core of our fiber products offered in last-mile deployments.

• Miniflex Euroclass Cca Cable
• QuikPush Cable Assembly
• QuikPush Small, Medium, and Large Customer Terminals


Tools & Accessories
• CableReady® Protective Molding
• Flexshell Buried Splice Closures
• TW-AH/IT Wrench and VT150 Compression Tool

Want to learn more about our products or book a meeting with our team? Fill out our form here, and our representatives will get back to you.

Where will PPC be exhibiting next month and throughout the year ahead? Visit our events page to find a tradeshow near you.