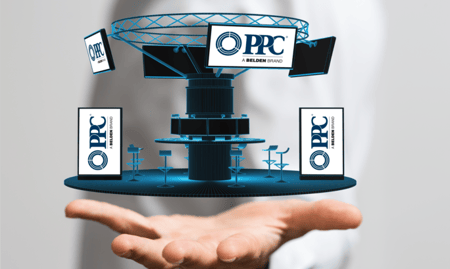 PPC experts are attending several industry events around the world in 2022, with our trade show season officially kicking off in February in Dallas, Texas. Every year we exhibit at telecom industry events to discuss a range of solutions comprising innovative fiber, and copper technologies.
In this blog, we're previewing what you can expect if you attend the Expo at RTIME and the NATE UNITE Conference, and how you can interact with PPC at these events to learn more about the products and solutions we offer.
EXPO at RTIME
Broadband connection is crucial in this day in age. To stay engaged and informed in this industry, connect with PPC at the country's largest conference for independent rural broadband providers. The Expo at RTIME – taking place in person in Dallas, Texas, from February 13 to 16. Attendees can also participate in online sessions through a virtual conference on these same dates.
If you're joining in person, take part in the excitement at Booth #103 where you can find the PPC team showcasing our fiber products, including our groundbreaking fiber cabinets and cables.
Fiber Cabinets & Hubs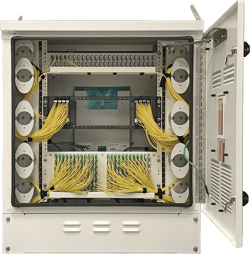 • Our FTTx Outdoor Cabinet is ideal to support virtually any fiber network and is fully customizable to meet your distribution needs. Splice & Play® cabinets can reduce costs and increase your speed to revenue.

• The intuitive design of PPC's FutureLink® Fiber Hubs minimizes training requirements for technicians, increases productivity, and lowers cost of ownership. This hub provides easy and reliable connections for up to 144 subscribers.
FTTx Cables
• PPC's ultra-light weight Aerial ADSS Fiber Cable facilitates rapid and cost-effective aerial fiber optic network deployment. The cable can be located safely near high voltage overhead power lines and offers better protection from abrasion, impacts and crushing forces.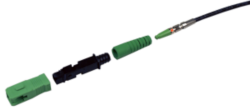 • Manufactured with Miniflex® technology, the QuikPush® Cable Assembly offers a flexible, pushable pre-terminated fiber optic drop solution for fast and reliable FTTx deployments.

If you are interested in learning more about these innovative fiber solutions we will be displaying at RTIME, contact us through the form on our webpage, here, and one of our product experts will get back to you.
NATE UNITE
This year, PPC is participating alongside our parent company, Belden Inc., at the NATE UNITE Conference in Las Vegas, Nevada, February 21 to 24. With more than two dozen educational sessions available to all attendees, choose from a broad range of discussion topics that meet their individual interest. These session topics range from administrative and business to technical and engineering, and health and safety.
While at the show, don't miss the opportunity to interact with our telecom experts at Booth #547 in the exhibition hall where we will be available to discuss a variety of solutions ranging from category and fiber cables to assemblies, patch cords and more.
Category Cable & Jumpers
• Our Perfect Link® Category Cables were developed in partnership with Belden to ensure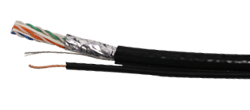 the highest quality cable with performance beyond system specifications. The Perfect Link® cables offer improved signal strength, crosstalk performance, and more. Talk with our experts to learn more about our CAT5e, CAT6 and CAT6A cables.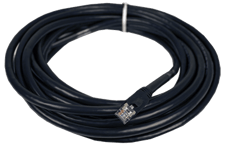 • PPC's Category Jumpers offer best-in-class mechanical and electrical performance, designed to last decades in the field. The jumpers are perfect for outdoor installations such as WiFi, security and cell backhaul. To receive additional information about our Hardened CAT Jumpers, Messenger Jumpers, and Perfect Link® CAT5e and CAT6 Jumpers, visit our booth during the conference.
Fiber Cable, Assemblies & Patch Cords
• At the heart of our fiber products is our Miniflex® cable that allows for incredible flexibility and unmatched kink resistance. Your next FTTx project will benefit from our Miniflex® Cable & Duct.
• PPC's Fiber Patch Cords and FTTA Outdoor Rated Cable Assemblies continually exceed fiber optic industry standards, and each patch cord is hand-tested and guaranteed for performance.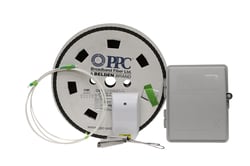 • Anchored by our Miniflex® cable options, PPC's FTTH Deployment Kit includes the necessary hardware and cable to facilitate an aerial drop to the external face of a single-dwelling unit (SDU), as well as the necessary components to allow organized entry to the indoor environment.

Terminals & Enclosures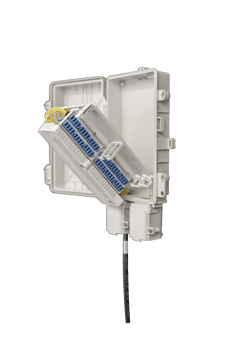 • Our FutureLink® Hand-off Terminal Box is a compact fiber optic enclosure for the optical transition between wireline and wireless providers. With its ability to be mounted on, or in, a pole, in a pedestal, on a wall or on a strand, this terminal box is a wind-driven and rain-resistant fiber optic enclosure.
• PPC's newest fiber boxes, the Sub-surface FutureLink® Hand-off Terminal and our WISP Box, will premiere at the NATE UNITE Conference. Visit our booth to learn more about these innovative enclosures.

Coaxial Assemblies
• Our expert telecom team will also be debuting the newest product to our coax product line – 50 OHM Coax Assemblies. Book a meeting with PPC experts to receive a demo and learn more.
To learn more about the newest products being displayed at NATE UNITE, or if you'd like to schedule a meeting with our team while you're there, fill out the form on this webpage.
If you are not able to visit us at these events in person but would still like more information about how our solutions can help you, fill out the form on our event webpages above or contact our customer service team and our experts will get in touch with you.