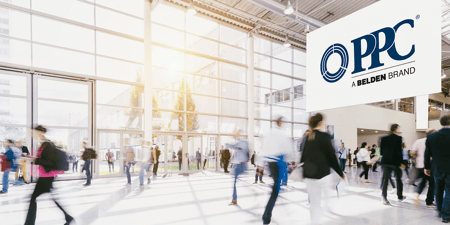 PPC experts are gearing up for another busy month of tradeshows in May and kicking off the first of four exhibitions in Cologne, Germany.
In this blog, we're previewing what you can expect when you visit our booths at ANGA COM, DISH Team Summit, Mountain Connect and Connect (X).
ANGA COM
ANGA COM, taking place in Cologne, Germany, is Europe's leading business platform for broadband, television, and online applications. With nearly 200 speakers and 36 conference panels, this event brings together operators, vendors, and content providers to discuss topics about broadband and media distribution. From May 10 to 12, visit PPC in stand B50 where you'll find our team displaying a range of our fiber solutions, including:
Fiber Enclosures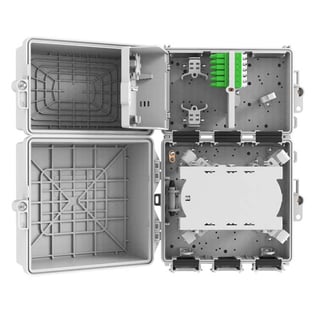 Fiber Cabinets and Hubs, Management, FTTx Kit Solutions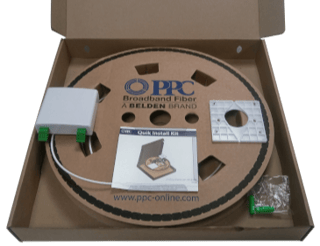 Fiber Cable & Ancillary Products
Fill out the form on this webpage to book a meeting with our product team and to learn more about our fiber solutions.

Portfolio Spotlights at DISH Team Summit & Mountain Connect
PPC's telco experts are making appearances at the DISH Team Summit and the Mountain Connect Conference in mid-May. At both U.S. shows, we're displaying similar solutions with a focus on our fiber and category products.
DISH Team Summit
The DISH Team Summit, taking place at Caesars Forum in Las Vegas, Nevada, welcomes you to countless events including: DISH Talks, Team Summit training sessions, Summit Expo, and more. Learn about the latest strategies to grow your business, develop new skills, and connect with like-minded, forward-thinking individuals.

From May 12 to 13, join PPC at our table in the Summit Expo hall to learn more about our fiber and category solutions. Contact PPC's team on our event webpage to request more information.
Mountain Connect
Don't miss the opportunity to attend the Mountain Connect Conference, in Keystone, Colorado, from May 23 to 25. With several speakers and educational sessions available, attendees can choose from a broad range of discussion topics that meet their individual interests, including intelligent/smart infrastructure, policy impacting broadband, and more.
While attending the conference, join PPC's telco team at booth 34 in the exhibition hall to discuss our wide range of fiber and category products. Fill out the form on this webpage to book a meeting with our product team and to learn more about our solutions.

When you visit us at either the DISH Team Summit or the Mountain Connect Conference, you can expect to learn more about the following products:
Fiber Cables & Assemblies
PPC's fiber cables and assemblies are at the core of our fiber solution set supporting last-mile fiber deployments.
Fiber Enclosures
Our FlexPON® and FutureLink enclosures offer site-friendly features such as ample slack storage space to store slack from incoming fiber drops, and the scalability to enable service providers to grow and upgrade as needed at application sites.
Fiber Management, Tools & Wall Plates
As an end-to-end solutions provider, PPC has built a portfolio containing a broad array of products suitable for applications spanning your broadband network, including fiber kits, install tools and wall plates.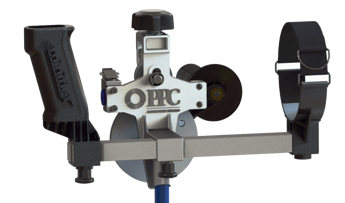 Category Cables and Jumpers
PPC category cable was developed in partnership with Belden Inc., ensuring the highest quality cable with performance beyond system specifications. Our cables offer improved signal strength, crosstalk performance and more.
Category Connectors
PPC's Pass-Through Connectors are used by network installers and technicians to terminate network cables with a pass-through crimper. They are used in households and businesses and are ideal for terminating a round network cable or even replacing an existing connector.
To learn more about our solutions being displayed at DISH Team Summit and Mountain Connect, fill out the forms linked above, and one of our product experts will get back to you.
Connect (X)
This year, PPC is participating alongside our parent company, Belden Inc., at the Connect (X) Conference in Denver, Colorado, from May 23 to 26. Connect (X) is the business technology event in North America that unites industry stakeholders who deliver infrastructure solutions for ubiquitous connectivity. This event will feature fascinating keynotes, interactive breakout sessions, and additional chances to network via the event's annual golf tournament and evening activities.

While attending, don't miss the opportunity to interact with PPC's product team at booth 509 in the exhibition hall. Our team will discuss a variety of solutions ranging from category and fiber cables to assemblies, patch cords and more.
Category Cable & Jumpers
Our Perfect Link Category Cables are created at the highest quality with performance beyond system specifications. Talk with our experts to learn more about our CAT5e, CAT6 and CAT6A cables.


PPC's Category Jumpers offer best-in-class mechanical and electrical performance, designed to last decades in the field.
• Hardened CAT Jumpers
• Messenger Jumpers
• Perfect Link CAT5e and CAT6 Jumpers
Coaxial Assemblies
At Connect (X), our expert telecom team will debut the newest product to our coax product line – 50 OHM Coax Assemblies.
Fiber Cable, Assemblies & Patch Cords
At the heart of our fiber products is our Miniflex brand of cables and ducts, which are complemented by an array of products that exceed industry standards and are built for network applications of all types.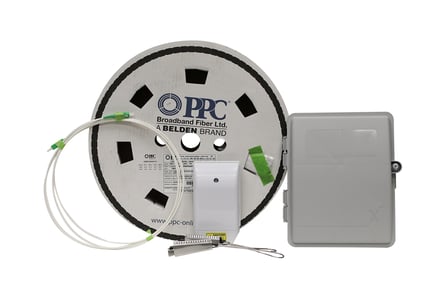 • Miniflex Cable
• Miniflex Cable and Duct.
• Fiber Patch Cords
• FTTA Outdoor Rated Cable Assemblies
• FTTH Deployment Kit
Terminals & Enclosures
We're proud of our recent developments within the FutureLink brand, including an enclosure for the optical transition between wireline and wireless providers, and two additional boxes that will be featured at Connect (X).
• FutureLink Hand-off Terminal Box
• Sub-surface FutureLink Hand-off Terminal
• WISP Box
Looking to connect with our team about the newest products being displayed at Connect (X)? Schedule a meeting with us during the event or fill out the form on this webpage and our representatives will contact you.
If you are not able to visit us at these events in person but would still like more information about how our solutions can help you, fill out the form on our event webpages above or contact our customer service team and our experts will get in touch with you.