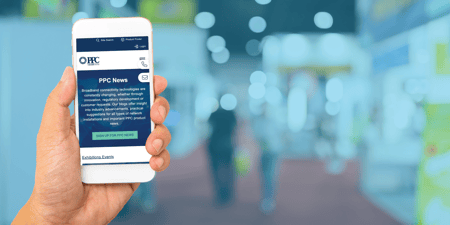 This May, we're inviting you to the hottest connectivity events to attend this spring! At this year's fiber and wireless summits, you'll find our specialists in the U.S. and Germany presenting noteworthy solutions that can take your network to the next level.
In this blog, we're previewing what you can expect if you attend Connect (X) and ANGA COM, how you can interact with Belden and PPC at these events, and where to find more details on the solutions we offer.
Connect (X)
As the connectivity industry continues to develop, and devices evolve with more computing power, the focus shifts to infrastructure that supports 5G. The next wave of deployment will require an expanded community of network infrastructure – public and private – to usher in a new era of universal broadband applications and services to anyone, anywhere, in real time.
Connect (X) showcases the leaders in 5G infrastructure from innovative technology, supporting professional services, and a partner ecosystem that enables universal communications between people, devices, machines, and tools. From May 8 to 10 in New Orleans, Louisiana, Belden and PPC solutions experts will be on hand at booth 405 showcasing our latest connectivity innovations for your application.
Wireless Solutions
PPC solutions include an innovative and vast product portfolio built to deliver high-performance wireless connectivity, including fiber cable, connectors, enclosures, category cables, connectors, jumpers, and more. We'll have on display: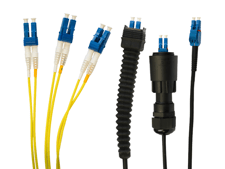 Joining us in New Orleans? Visit the official PPC / Connect (X) webpage for more information.
ANGA COM
Are you ready for Europe's leading business platform for broadband and media? This year in Cologne, Germany, ANGA COM will bring network operators, outfitters, and content providers together under one roof to discuss topics from FTTx, 5G, video streaming, smart home devices, and more.
With several speakers and sessions available, you don't want to miss the action! Join Belden and PPC, May 23 to 25, in hall 8, stand A32 to find our fiber experts demonstrating the latest solutions for your network rollout, featuring:

Fiber Enclosures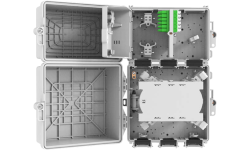 Fiber Cabinets & Hubs, Management, FTTx Kit Solutions
Misc. Solutions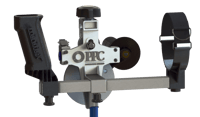 Fill out the form on this webpage to book time to discuss your network needs with our product team.
If you are not able to visit us at these events but would still like more information about how our solutions can help you, fill out the forms on our event webpages above, visit us at our next event, or contact our customer service team and our experts will get in touch with you.