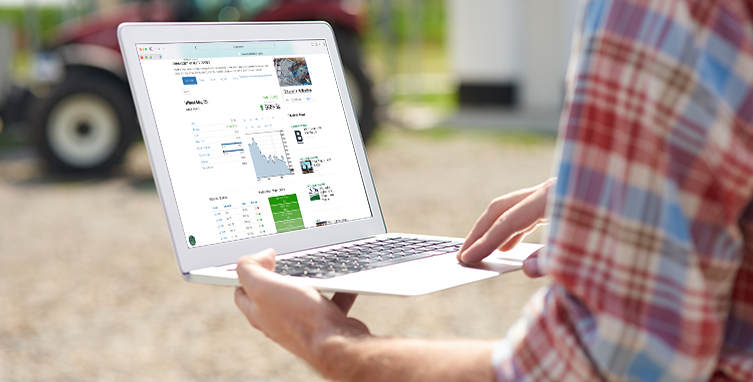 In a world where digitization now touches every facet of our daily lives, internet connectivity is no longer just a luxury, it's an essential utility. Much like gas, water, and power, the internet is becoming a crucial component for many of life's daily tasks. From electronic health records in hospitals and clinics to education, agriculture, and public safety, nearly every aspect of our lives relies on access to broadband services.
A recent report from the Federal Communications Commission (FCC) revealed that 22.3% of Americans in rural areas and 27.7% of Americans in tribal lands lack access to an affordable, reliable, high-speed internet connection. This is commonly referred to as a digital divide. Research has shown that bridging this digital divide by providing access to broadband in remote communities can increase income, lower unemployment rates, create jobs, and increase access to medical care to build healthier communities.
There are numerous government subsidy programs in place to help with this issue. For example, the Broadband Equity, Access, and Deployment program, or BEAD, is overseen by the National Telecommunications and Information Administration (NTIA) and the FCC in conjunction with the Infrastructure Investment Bill and American Jobs Act (IIJA). ReConnect is a loan and grant program run by the U.S. Department of Agriculture (USDA) for broadband construction and improvement. Even with these programs in place to incentivize and offset the cost of rural broadband deployment, there are still challenges in delivering access.
Top 3 Challenges in Deploying Rural Broadband Solutions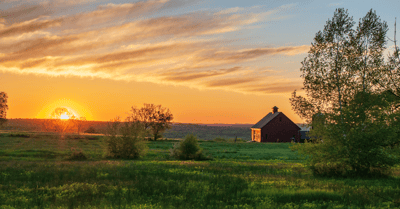 The first – and for some, the most important – challenge to overcome is cost. There are two sides to this coin: on one side, is an understanding that the need for broadband access in unserved or underserved communities is imperative. On the flip side is the business case: the cost of deployment far outweighs the monthly charges consumers would pay to the provider. Even with subsidies, there are unfortunately situations where this is the reality and internet service providers (ISPs) cannot reconcile the ROI.
The second challenge is building out the infrastructure where there currently isn't one. The most common broadband connections built in more densely populated areas rely on a hub and spoke model, where large street cabinets feed many connections, and building out additional components is easy. In rural communities, this changes to a cascading architecture. Also referred to as daisy-chaining, this model goes from one household to the next, stemming from one construction project to maximize on ROI.
The third challenge to delivering broadband to rural communities is labor shortages, an issue that's presently impacting many industries. This is a unique challenge for those in the utility space, as with any trade industry, in that the work requires experience and knowledge for those in the field.

Building Solutions for a Connected Tomorrow
While each of those challenges are significant hurdles, they are not without effective and innovative solutions that are being implemented every day.
While cable operators continue to invest in their HFC networks, telecom service providers have embarked on a major shift from copper connections to fiber, which has increasingly become the more future-proof option as the technology is being built out. The importance then deviates to having high-quality fiber that can withstand the architecture being deployed in more challenging rural areas. As fiber technology continues to evolve and costs stabilize, deployment of broadband can deliver a secure, reliable connection.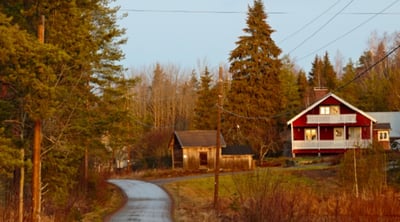 As our collective understanding of the overall landscape for rural broadband architecture has evolved, it's become increasingly clear the technology needed for these deployments is very different from what's needed in urban installations. As opposed to the hub and spoke model referenced earlier, rural broadband deployment requires a distributed path network, a type of architecture that runs fiber from home to home. Just 10 years ago it wouldn't have even been considered a viable option. But as innovations have improved security and performance, it has emerged the best solution.
Belden has developed several innovative new products under its PPC brand specifically tailored to enable the expansion of rural broadband. Our turnkey integrated fiber connectivity solutions are ready to install for FTTH and 5G rollouts without requiring additional labor. And we continue to introduce plug-and-play components designed to simplify installation and help address labor shortages and skillset requirements. Included in our solution set is an entire line of aerial hardware essential to outside plant installations, and it is one of the many reasons we're seen as the leading provider in the industry.
As the network architecture changes to cascading types, additional training and assistance is required. We've also identified the opportunity to assist in the deployment of rural high-speed access with value-adding training and resources. We're starting to see large providers address rural broadband, but it's a space where regional and local installers are excelling. Belden's in-house fiber and copper connectivity experts often provide valuable field support and education to these groups to optimize deployments. This, combined with the work we're doing to make installations quicker and less labor intensive, provides peace of mind that ISPs are working with a supplier they can trust to support them through this new frontier.
The Way Forward
Rural connectivity is not, and likely will never be, a simple endeavor. But it's an incredibly important one as technology has a greater influence on how we interact with the world. Belden, and its PPC brand, are committed to supporting installers with even more innovative solutions to the challenges they face today, and the unknown complications that lie ahead. We are also making significant investments to continue developing products to support rural broadband, including an expansion of our existing manufacturing and R&D capabilities in the U.S. to stay closer to the customer and make it easier to obtain funding. Together, we're working to build the foundation for a digital world.