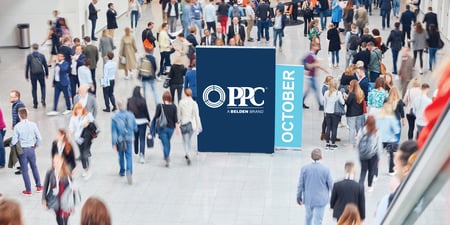 Trick or treat? For PPC, our end-to-end product experts are treating you this October by showcasing solutions at four tradeshows in the U.S. and India.
This fall, we'll be exhibiting at WISPAPALOOZA, Mid-America Telecom Showcase & Seminar (MATSS), SCAT India, and the ATA Tech Showcase. Prepare your goodie bags because, in this blog, we're previewing what solutions you can learn about when you visit our booths.
Fiber Focus at WISPAPALOOZA, MATSS & the ATA Tech Showcase
PPC's product team is making appearances at WISPAPLOOZA, MATSS, and the ATA Tech Showcase in October. All three shows in North America are displaying similar products, with a focus on featuring our ever-growing fiber solutions for broadband signal transmission.
WISPAPALOOZA
WISPAPALOOZA, taking place in Las Vegas, Nevada, is one of the most important gatherings in the industry. You'll be able to network with other professionals and learn about new technologies shaping the way internet signals are delivered to subscribers! The four-day gathering includes 90+ sessions covering a range of topics available to attendees. From October 3 to 6, visit us at booth 413 in the exhibition hall, where you can expect hands-on demos of our fiber and wireless solutions. You can view the complete product list on the event webpage, here.
MATSS
PPC representatives will be among telco experts attending MATSS in Kansas City, Missouri, from October 10 to 12. Our team will be on hand at booth 312 to discuss all things telecom. Visit our event page for more details on what to expect at our booth.
ATA Tech Showcase
As a global leader in connective technology, you'll find PPC amidst several telecom industry vendors exhibiting the latest in our global product portfolio from October 26 to 27 at the ATA Tech Showcase. Contact PPC's team on our event webpage to request more information on what we'll display
SCAT India
India is now the world's second largest consumer of internet data and broadband users. Further fueled by the pandemic, the need for fiber optic distribution has increased multifold. With the consumption of cable, broadband, and satellite increasing, join PPC at the SCAT India show, taking place from October 13 to 15, to experience our innovative network solutions.
Our expert product team will be on hand, at booth M1, discussing with customers our key solutions from the central office to the premises, including:

Central Office Solutions
Premises Solutions
Optical Ground Wire (OPGW)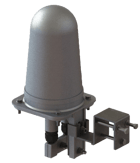 Fill out the form on this webpage to book a meeting with our product team and to learn more about our solutions.

If you're unable to attend the shows in the U.S. or India this October but are interested to learn more about our products and solutions, fill out this online form or email our support team at customerservice@ppc-online.com and one of our representatives will get in touch with you.