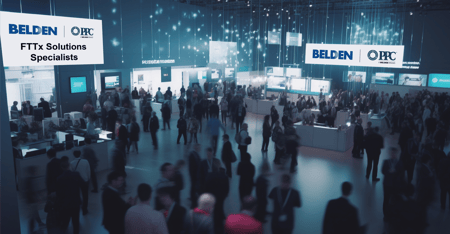 It's the final countdown! We're heading toward the last stretch of tradeshows for the year, and we're prepared to unveil our most impressive displays yet. This October, our connectivity solutions will travel to India, Mexico, and around the U.S. where our teams will reveal the latest technological advancements PPC has to offer.
In this blog, we're previewing what you can expect if you attend SCAT India, WISPAPALOOZA, Fiber Connect LATAM, and the Cable-Tec Expo, and where you can find more details about the solutions we'll have on display at our booths.


SCAT India
India now has the world's second-largest count of broadband users and consumption of internet data. The demand for fiber optic distribution has surged significantly, alongside the increasing need for cable, broadband, and satellite services.
In 2022, the SCAT India conference demonstrated the dynamism of the satellite and broadband sectors, offering three days of networking opportunities. The 31st edition of the SCAT India tradeshow is scheduled to take place from October 8 to 10, 2023, at the Jio World Convention Centre in Mumbai. Stop by booth E2 in the expo hall to get a closer look at the solutions on display, including:

Central Office
Outside Plant (OSP)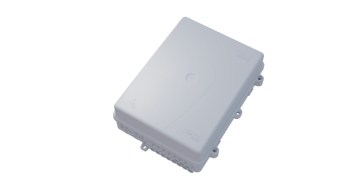 Premises
Visit our SCAT India show webpage for the full solution set and to see who from our team will be in attendance.
WISPAPALOOZA
Each year thousands of internet service providers (ISP) converge at WISPAPALOOZA to learn, connect, and grow. Featuring more than 2,500 ISP attendees, 170 exhibitors, and 130 expert panel presentations, WISPAPALOOZA is jam-packed with up-to-the-minute information, the latest hardware, software and services, and access to unparalleled expertise and camaraderie, that will propel any network to the next level.
Set against the vibrant backdrop of Las Vegas, Nevada, this event takes place from October 10 to 12 and stands as a premier connectivity event for fiber, wireless, operations and more spread across the ISP service market. You can find our experts in the exhibit hall at booth 408, displaying our latest wireless connectivity solutions.
Fiber Premises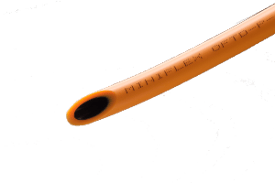 You can find the full product list on our WISPAPALOOA webpage.
Fiber Connect LATAM
Join operators, ISPs, fiber manufacturers, solutions providers, and several other key players at Fiber Connect in Mexico City, Mexico, for the telecommunications revolution! This conference will take place from October 10 to 11 and will offer opportunities to network and discover the latest broadband technology. This year, our fiber experts will be on the exhibit floor displaying our cutting-edge FTTx solutions, including:
OSP
Premises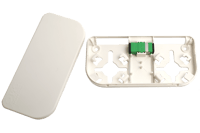 Wireless
For more information on Fiber Connect LATAM, or to view the entire product list, visit our event webpage.
Cable-Tec Expo
Our biggest North American event, SCTE's Cable-Tec Expo returns from October 17 to 19. This tradeshow unites thousands of professionals and premier thought leaders with more than 100 hours of learning, and hundreds of innovative vendors with leading-edge technology solutions.
Cable-Tec Expo is known around the world as the preeminent venue for thought leadership, engineering innovation, and pioneering business insights. Join us at booth 1323, in the exhibition hall, as we reveal what's next in the evolution of broadband and display a range of solutions for applications including the:
View our event page for the full array of solutions we'll have on display.
We look forward to welcoming you at our booths throughout the month, where you can explore our latest connectivity technologies and innovations. If you're unable to visit us this October, you can get up-to-the-minute updates on our Facebook, LinkedIn, X, and YouTube profiles.