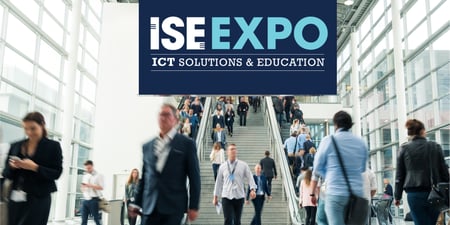 The summer heat is no match for PPC's product team as they gear up to showcase PPC's end-to-end solutions in Denver, Colorado at the ISE EXPO 2022 this month.
ISE EXPO is an industry-leading trade show for wireless and wireline network evolution. This event will present the next wave of innovative solutions essential for networks and services in fixed and mobile environments.
Every year, key decision makers from the internet, telephone, cable, and wireless communications sectors attend ISE EXPO to learn, evolve and deliver high-speed connectivity to network applications. This is your opportunity to connect with industry leaders to learn more about emerging technologies, and gain insight into trends that are presently shaping mobile environments.
To catch up with the latest in innovative technological solutions, join our PPC team in the exhibition hall, at booth 807, from August 24 to 25. There, we'll showcase our comprehensive solution set supporting applications through the central office to the premises.
Among the solution components being displayed at ISE EXPO are:
Central Office Solutions
Reliable products capable of handling the ever-growing demands of a central office lie at the core of PPC's solution suite. Unique fiber management panels, assemblies and jumpers, splitters, patch cords and a range of multiplexers sit among a portfolio of products that combine to offer a robust, reliable, and scalable solution set. Our products are ideal for those aiming to futureproof their network and partner with a single-source supplier able to support next generation infrastructures and buildout.
Outside Plant (OSP) Solutions
Our OSP solution range features aerial and underground cabling, FutureLink® hubs, and integrated cabinets. These solutions form a uniquely versatile set that offers a broad range to help overcome unforeseen and novel application challenges. This versatility, paired with installer-friendly designs and rigorously tested durability, creates an unmatched solution mix able to optimize network performance in the segments between the central office and the customer premises.
Customer Premises Solutions
PPC is the world's premier supplier for craft-friendly solutions used in residential multi-dwelling units (MDUs), single dwelling units (SDUs), and commercial multi-tenant units (MTUs). From the revolutionary Miniflex® cable family to the splice-ready FutureLink and pre-terminated BuildOpt™ fiber management products, every solution is designed to ensure a clear, constant signal stream from OSP infrastructure to point-of-use equipment.
SDU Premises Solutions
MDU Premises Solutions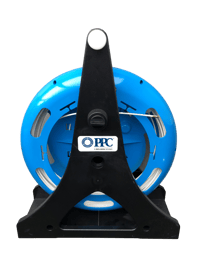 Fiber Interface Wall Plates
Miniflex Microduct, Microduct Rodder & HAPI Miniflex Installation Tool
QuikDrop ADSS Fiber Cable & QuikPush Cable Assembly
TuffDuct Direct Buried Microduct
Wireless Solutions
The deployment of 5G and next generation technologies demands a broad range of products to support diverse network topologies and to safeguard reliable, high-speed network performance across the map. PPC's innovative and vast wireless product portfolio includes a mix of fiber and category cables, cable assemblies, category jumpers, and FutureLink terminals that, when combined, provide a powerful solution built to deliver high performance wireless connectivity required by the networks of today – and tomorrow.
Attend ISE at a Discounted Price
ISE EXPO is offering friends of PPC a discount code to attend the event. This offer is $50 off your full conference pass or $20 off your exhibit hall pass. Just use code* 2022VIP.
Fill out the form on this webpage to book a meeting with our product team and to learn more about our end-to-end solutions.
If you're unable to attend the show this month but are interested to learn more about our products and solutions, fill out this online form or email our support team at customerservice@ppc-online.com and one our representatives will be in touch.
*code does not include paid workshops