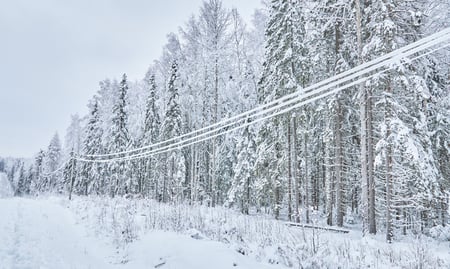 Although the winter season brings a beautiful snow-covered wonderland, this time of year poses risks to the home network. Frigid temperatures, high winds, heavy snowfall, and ice are a few factors that cause issues for service providers and technicians throughout the season.
It is vital for broadband providers to ensure products being installed are appropriate for the local climate, otherwise they could be faced with an overwhelming amount of truck rolls after a storm hits. In this blog, we discuss the most common issues technicians face in the colder months, some of the best products to install in winter weather-prone regions, and how suppliers qualify products to meet the test of freezing climates.
Freezing Temperatures Expose Broadband Networks
Temperatures at, or below, 32°F/0°C expose network equipment to potential damage, which can disrupt a subscriber's service. Freezing temperatures place extra strain on cables, which may cause them to stiffen, making them brittle and inflexible. This may lead to cables cracking or breaking. Even the slightest amount of damage to outdoor equipment, such as enclosures and cabinets, could stop a broadband connection from reaching the home.
Freezing temperatures will always be a threat during the winter months in certain parts of the world. So how can we prepare for this to avoid disruption to home networks? Ensure you have the proper products installed that are made for this weather.
• Aerial ADSS Fiber Cable's light weight and tough material diminish the chance of stiffening, shrinking, and cracking, leaving no room for network loss in the winter's coldest temperatures.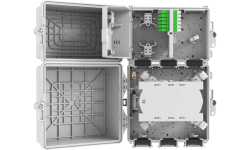 • It is important to look for outdoor enclosures like FutureLink® Patch & Splice Enclosures that are designed to protect fiber networks from extreme weather conditions. With these types of enclosures, vital network connections are protected from wet weather and freezing conditions that could disrupt signal traffic to network subscribers. While preserving signal traffic from the exterior elements, FutureLink enclosures offer flexible and cost-effective solutions for service providers.
• Perfect Flex® Cable offers superior performance, unmatched quality, and a reliable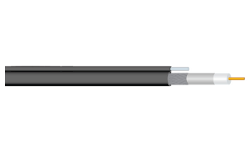 design built to withstand the harshest of environmental factors. It features PPC Perfect Guard® technology that provides protection against corrosion and extreme temperatures to increase durability all year long.
• Some of the most exposed products in the network are cabinets meant to be mounted on poles and pads. ThermalPro® Expanded Cabinets are GR487 compliant while sealed against outside temperatures. Years of experience with active cabinets have given PPC the expertise to integrate power and keep equipment protected and operational during the winter season.
Heavy Snow and Ice Pose Damages to Connectivity
Besides cold temperatures, snow is another risk to networks during the depths of the winter season. The soft and powdery crystals may create a picture-perfect winter wonderland, but snow also generates more than film-ready scenery.
Winter storms are common in regions where temperatures dip below the freezing mark, and they often leave piles of snow on roads, homes, and network equipment. The pressure created by the accumulation of snow and ice can ruin cables and disrupt connections in a broadband network. Storms can form icicles or snow pileup on aerial cables, which will increase the cable's weight load, and ice can find its way into connectors that are not properly sealed.
PPC's world-class engineers consider these risks while designing products to combat damage caused by snow and ice.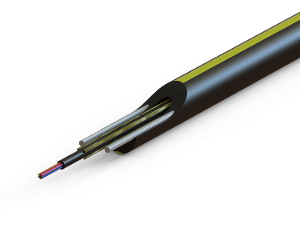 • PPC's Aerial ADSS Fiber Cable not only functions without issue during freezing temperatures but reduces heavy snow and ice build-up thanks to its small diameter. Because this cable's shape is round and smaller than alternative flat-shaped cable options, the aerial ADSS cable has a reduced loading effect of wind and ice. The smaller the surface area, the less opportunity for snow and ice to accumulate.
• Miniflex® Outdoor Microduct remains a crucial product for routing cables and optical fiber outdoors. Guaranteed 25 years for outdoor use, its ultra-tough Miniflex technology keeps fiber safe from outside elements like snow and ice.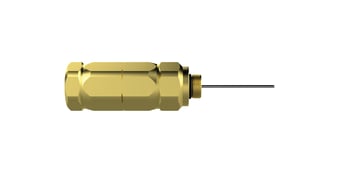 • PPC's Three-Piece Hardline Connectors are renowned for their quality, performance, and reliability, and are designed to handle the tough challenges of today's winter conditions. With their tight seals, snow and ice buildup are mitigated along with the risk of network interruption.
Unwanted Moisture Reveals a Disrupted Network
Moisture is a known enemy of broadband networks due to its direct effect on signal transmission. Problems from unwanted moisture ingress into cables and connectors may not be immediate, but over time this equipment will be compromised and could experience packet and signal losses.
• AquaTight® SignalTight® Connectors introduce an integrated weather seal to PPC's revolutionary SignalTight connector design. The clear, integrated seal ensures a moisture-tight connection in outdoor applications, especially in areas that see significant snowfall.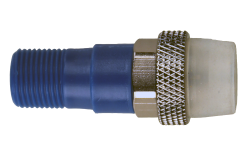 • PPC's AquaTight Terminator is a product for saving an unused tap port from moisture migration. When using a terminator with an integrated weather seal, there's little opportunity for moisture ingress to ruin the equipment or compromise the entirety of the drop.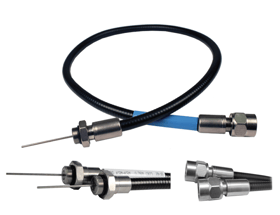 • JPS Hardline Jumpers offer a quality solution for connecting broadband equipment in outside plant applications. These flexible jumpers have a compression rubber seal, which helps block moisture ingress from snow and ice and prevents signal loss.
• With its corrosion-resistant protectant, Perfect Flex® Cable is designed to eliminate any moisture migration into the cable following a winter storm.
Environmental Impact on Products Tested in PPC Laboratory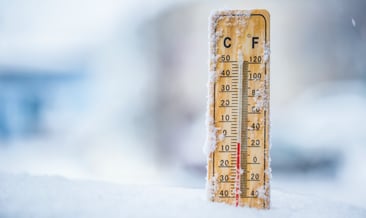 It is important to ensure the products being used in a network installation, especially in outside plant applications, are designed and tested to high-quality standards. PPC has a fully equipped and staffed engineering lab with more than 60 years of combined industry experience that tests and qualifies products against nationally and internationally published industry standards.
To ensure our products can withstand the most extreme climates, PPC subjects products to several types of tests that simulate extreme environmental variables. These include:
• Environmental Aging – conducted to simulate extreme environmental conditions by designing a temperature and humidity cycling profile based on each product's specific requirements, and monitoring performance over a specified number of completed cycles
• Temperature Cycling and Shock – verifies product performance against repeated cycles from -40°F/°C to 185°F/85°C with a quick transition between temperature extremes
• Pull Strength – confirming the ability of product material to withstand pulling force by measuring breaking strength, elongation, pull force and more
• Moisture Ingress Testing – real life weather survival of outdoor products is gauged by immersion in a red dye solution with temperature cycles, followed by dissection and microscopic examination for evidence of red dye ingress
With seasonal change, avoiding network disruption is an important consideration for operators. That is why PPC takes the time to understand all types of weather climates and conditions when developing, testing, and manufacturing innovative products.
If you are interested in learning more about any of the products listed, click the links above or contact our customer service teams directly through our website.