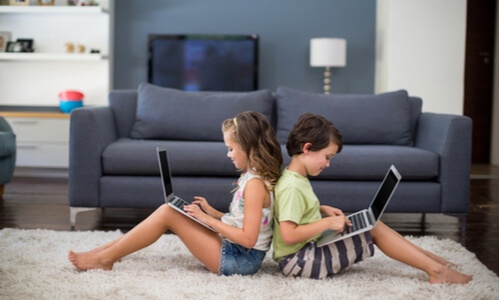 The ever-increasing consumer demand for faster download speeds, and improved picture and voice quality means connections throughout the home network must perform perfectly.
Today's coaxial connectors have to provide flawless signal transmission, able to accommodate the vast amounts of traffic traveling back and forth between provider and user. To be sure a coaxial connector is up for the task, it's important for service providers to choose connectors that have been through vigorous testing and can prove their effectiveness, especially when the connection is less than finger-tight.
Connectivity Solutions with Vigorous Testing
Just as signal processing and compression have had to make huge strides over the last two decades, broadband providers have also had to adapt, upgrade or replace their existing networks to meet ever-increasing transmission demands.
DOCSIS 3.1, MoCA technology also place greater pressure, requiring further evolution of the connections.
Problems with coax connectivity can severely disrupt the reliability, security and cost-effectiveness of communication services. Yet in most cases, these connectivity issues simply come down to loose connections or connections that are less than finger-tight.
Selecting the right choice of products at the beginning can ease installation processes, enhance network performance, and avoid the time-consuming and costly repercussions of repeat visits.
A good way to be sure you're choosing the right coaxial connectors and cable is to ask your manufacturer what kind of testing the products endure to prove they can withstand the needs of the network. PPC has developed new tests for customers, standards organizations and reputable organizations such as the SCTE (Society of Cable Telecommunications Engineers).
Here are a few of the tests a service provider should expect their coaxial connectors and cable have completed in a certified lab:
Environmental Aging - Testing that simulates the effects of harsh coastal environments through the use of salt fog and accelerated UV exposure.
Powering Issues - The testing of current carrying capability at twice the industry standard power supply output.
Temperature Cycling - A method of verifying product performance through repeated cycles (from -40°F to +185ºF) with a one-hour transition time between the extremes.
Pull Strength - Products are verified using the Chatillon Materials Tester.
Red Dye Testing - A means of gauging the real-life weather survival of outdoor products through immersion in a red dye solution with varying temperature cycles, followed by dissection and microscopic examination.
Return and Insertion Loss - Qualifying products using the latest network analyzers.
RF Shielding - Product testing with the active use of a 13'G_TEM cell.
Power Surge Testing - Creating a simulation of the network powering demands that are placed on cable plants.
Continuous Shielding Connector Testing - The testing of F connectors in a loose state to demonstrate the maximum resistance parameter (measured in ohms) from the nut to the post through a full range of motion.
Coaxial Cable Flex Testing - Flex testing stations induce controlled flexing with measurements recorded for shielding effectiveness at predetermined intervals.
Consumer Installation Issues
As the number of self-install kits (SIKs) being used in the home network increases, so are the numbers of loose connections that occur as consumers seek to install, or reinstall, their customer premise equipment (CPE).
SIKs can provide greater autonomy, independence and flexibility for the consumer in enabling them to set up their entertainment environments. However, the DIY approach can also lead to problems, which are left to technicians to rectify. It's common for homeowners to want to rearrange, or relocate, their set top boxes or modems within their home.
The disconnection of connectors and cables, as consumers attempt to add a new audio/video receiver, can lead to loose connections and performance issues unless the right connectors are used.
Most CPE uses a standard female F-type connection port, but relying on the subscriber to correctly install F-type male connectors with sufficient torque is a major concern.
Using a wrench can cause over-torquing and can damage expensive capital equipment. On the other hand, too loose of a connection can negatively impact the overall network performance.
A solution to this problem is to use connectors that are designed to discourage over-tightening, while also ensuring they maintain continuous ground contact, even when the connector is loose.
While service providers juggle the challenges of managing growth, competition and cost-benefit ratios, it's equally important to provide reliable and high-performance connections – without needing to worry about a loose connection – to subscribers.
The manufacturing of high-quality connectors, combined with easy-to-use SIKs, can ensure optimum connectivity and a reduction in costly repeat service calls.