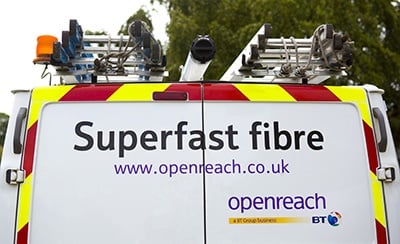 Currently operators in countries around the world are investing heavily in rolling out fiber broadband to subscribers, either directly with Fiber to the Home (FTTH) or through halfway houses such as Fiber to the Cabinet (FTTC), as in the UK. This is increasing subscriber speeds, with the US average connection speed hitting 10.5 Mbps in Q1 2014, according to research from Akamai. Globally, the average speed is 3.9 Mbps, with South Korea heading the table with 23.6 Mbps.
The broadband world in 2020
A recent study has found that by 2020, consumers and businesses will be demanding even faster download and upload speeds. The research, carried out by the Technical University of Eindhoven and Dialogic, predicts a need for 165 Mbps download and 20 Mbps upload speeds in less than six years time. This is modelled on three main factors:
The growth in take up of existing services (such as music downloads and conversational applications, such as Skype)
Greater bandwidth needs for higher quality downloads (such as the advent of Ultra HD video, streamed across the Internet)
Future uses that have yet to be introduced; six years is a long time in the life of the Internet – bear in mind that YouTube only began in 2005, for example.
Is FTTC enough?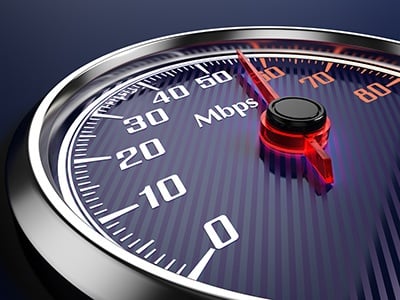 So, how can operators meet this need?
In the UK, BT is rolling out a national FTTC network, combining fiber with existing copper connections for the last drop, while Virgin Media's cable network is already FTTC-based. Other operators such as CityFibre and Hyperoptic are deploying FTTH within cities such as London, York, Peterborough, Cardiff and Newcastle.
Obviously a completely new FTTH network is more expensive than upgrading existing connections to FTTC. And, at the moment, FTTC can deliver the capacity that most consumers require, with download speeds of up to 80 Mbps with VDSL2 technology - although this can vary depending on the distance from the cabinet.
But can FTTC meet the needs of future consumers, given the predictions of demand from the University of Eindhoven report?
The short answer is not with current technology. However there is a lot of research work going on to increase FTTC capacity, with standards such as G.Fast (which promises to deliver speeds of 200 to 500 Mbps) being trialled in the lab. Whether this performance translates to the real world is yet to be seen, particularly as high speeds are only achievable over relatively short distances.
In contrast, FTTH networks obviously have the capacity to carry this growth in traffic now, providing comparatively unlimited bandwidth that scales for the future. In the US, Far East and other parts of Europe, more and more FTTH networks are being deployed, creating gigabit cities where everyone has access to high speed broadband, with a huge impact on the economy, public services and the daily lives of citizens. The risk is that many places in the UK will slip behind international competitors if they don't have the networks in place to underpin growth.
Will FTTC be enough? I'd welcome your views – just leave a comment below.