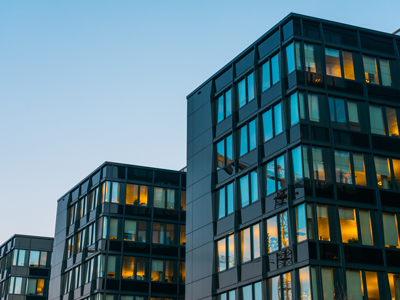 A crucial step that every installer will negotiate during fiber cable installation in an apartment block or multi-story office building is to decide on the most appropriate way of getting the fiber cable from the basement of the building to each floor.
In new-build apartment blocks and commercial buildings, this process can often be fairly straightforward - and especially so if the architect has designed the building with fiber in mind and has included a microduct from the basement to each of the floors.
For the network operator the key step is deciding on the best method of getting the cable to each floor - whether that's by blowing, pushing or pulling the fiber cable. Here we explore the pros and cons of each approach.