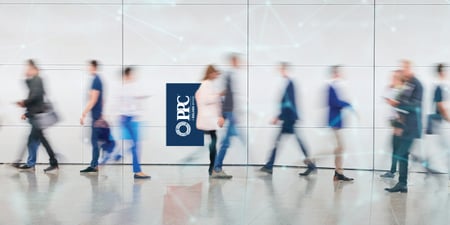 Our biggest month of tradeshows is here! This March, we're putting our experts to the test as we gear up to display our solution sets at six exhibitions across the globe.
In this blog, we're previewing what you can expect when you visit our booths at Fiberdays23, CAI Evolving Connectivity, Convergence India, WISPAMERICA, ITA Showcase, and the South Wireless Summit.
European Exhibitions
PPC's experts based in our European manufacturing facilities are traveling to two trade shows in March including Fiberdays23 and the CAI Evolving Connectivity Expo. Our facilities in the United Kingdom, Denmark, and Germany are fully equipped to take our kits on the road and display how our solutions are optimal for virtually any application.
Fiberdays23
The digital and fiber optic trade fair, Fiberdays, will take place in Wiesbaden, Germany, from March 15 to 16. More than 200 international exhibitors, including PPC, from the fiber and digital industry will present innovations and services while debating the important issues relating to fiber optic expansion. At the show, attendees can visit our display at booth A3 in the north hall where our team will present the latest in fiber innovation.

Enclosure Solutions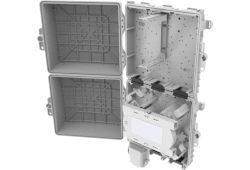 Cabling Solutions
Visit our Fiberdays show webpage, for the full product list, and to discover who from our team will be in attendance.
CAI Evolving Connectivity
Why should you attend the CAI Evolving Connectivity Expo? This one-day event in Birmingham, United Kingdom, will give attendees access to industry leaders through live seminars and keynote sessions that'll detail insights and trends for the aerial and satellite industries. On March 23, stop by PPC's display at stand 36 to hear more about our market solutions from coaxial adapters and connectors to fiber cables, enclosures and more.
Coaxial Adapters & Terminators

Fiber Cables & Enclosures
Tools & Accessories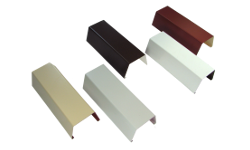 Joining us in the U.K.? To learn more about our solution sets or to book a meeting with our team, fill out this form, and our representatives will get back to you.
Asia Pacific Exhibitions
Our solutions team travels to several shows in the Asia Pacific region every year with this month's attention on the Convergence India Expo. With the completion of our newest manufacturing facility in Kochi, India, our teams are equipped with the latest state-of-the-art technologies to take on the road to any show in the region.
Convergence India
This year marks the 30th anniversary of the Convergence India Expo, which has been at the forefront of the country's telecom revolution. Today, the expo showcases the shift toward a digital world, with new use cases in telecom, broadcasting, and 5G and 6G networks. The expo will take place from March 27 to 29 in New Delhi, India.
With several breakthrough technologies under one roof, join PPC on the exhibition floor at booth D214, where you'll find our experts giving a behind-the-scenes look at our fiber solutions.
Central Office Solutions
Outside Plant (OSP) Solutions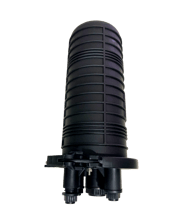 Premises Solutions
The full Convergence India product display can be found here, along with the experts who'll be in attendance.
North American Exhibitions
This year, PPC will be attending over two dozen shows in North America, including this month's events – WISPAMERICA, South Wireless Summit, and the ITA Showcase – to display our innovative end-to-end solution set.
Wireless Focus at WISPAMERICA & South Wireless Summit
PPC's experts are making appearances at WISPAMERICA and the South Wireless Summit in March. Both U.S. shows are displaying similar sets, with a focus on our wireless solutions.
WISPAMERICA
WISPAMERICA, taking place in Louisville, Kentucky, brings more than 1,500 people together to learn, experience new technology, and network with colleagues geared toward growing the wireless industry. This gathering features 90+ expert sessions, at least 100 exhibitors, and access to more than 1,200 industry leaders. You can visit PPC, from March 6 to 9, at booth 323 to view a variety of our fiber and wireless solutions. Visit our event webpage to request more details about our display at WISPAMERICA.
South Wireless Summit
The 11th annual South Wireless Summit in Nashville, Tennessee, will host one of the wireless infrastructure industry's largest gatherings of thought leaders and technology experts. From March 26 to 29, this event will focus on expanding next-generation communications throughout the south of the U.S. and give a platform to industry members to discuss key focuses of wireless networks. Our team will be on hand on the expo floor ready to display the latest in our innovation for the wireless industry - see who'll be in attendance on our event webpage.
When you visit us at either WISPAMERICA or the South Wireless Summit, you can expect to learn more about the following products:
FTTA Solutions
Follow the links above for the full solution set being showcased at these shows.
ITA Showcase
Every year the Northwest ITA Showcase sponsors a trade show with exhibits and seminars to benefit those in the communications industry. This year, the showcase is being held in Portland, Oregon, from March 7 to 9.
While attending the educational seminars, join us at booth 41 to learn more about how our end-to-end fiber solutions can service you.
OSP Solutions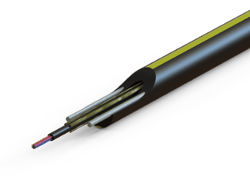 Single Dwelling Unit Solutions
Multi-Dwelling Unit Solutions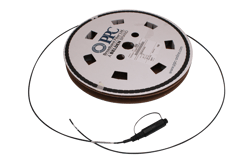 For the full list of our solutions being displayed at the ITA Showcase, visit our show webpage.
With our biggest year of trade shows ahead of us, where will PPC's experts be next? Visit our events page to find the next trade show near you.