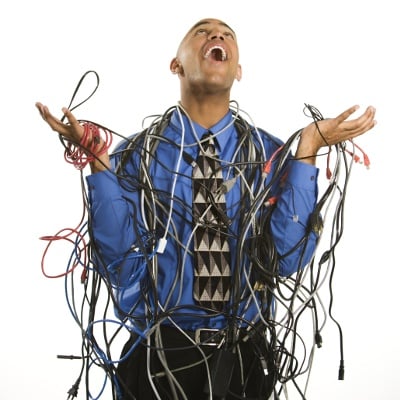 A growing number of broadband subscribers are being given the option of installing or reinstalling customer-premises equipment (CPEs) themselves, with the help of self-install kits (SIKs). For the subscriber, this can lead to flexibility, autonomy, and independence when setting up their information and entertainment environments. Sometimes, however, it can lead to problems - and expensive service calls.
Compared to the first generation of SIKs some twenty years ago, today's options are much improved and standardized. The original SIKs often contained a bewildering array of cables, connectors, and passives, including composite video cables, component video cables, HDMI cable, coax cable, audio, category cable, RF splitters and others.
The matrix of possibilities was endless and confusing but with the standardization of connection devices for CPEs, the list is now more specific and sophisticated, including usually only coax cable, HDMI and category cable, depending on the services purchased.
So, how do you make sure self-installations are done properly?
There are several things you can do to help your customers make the installations as error-free as possible. It is wise to plan this out and include definite, specific, and clear instructions with the kits. Most operators offer online assistance as well. With the right methods and the right parts, you can avoid poor connections that will increase noise contributions and external interferences, like LTE, that cause service problems and lessen the customer's quality of experience.
The following are some recommendations for establishing your SIK program as an effective and positive experience for your customers.
1. Select the "right" technology
Choose the technology that will reduce common craft errors and provide the most secure and reliable connection. Select specific components with simplistic installation processes that are the most user-friendly for optimum performance.
Most CPEs (modems, set top boxes) use a standard female F-type connection port. Relying on the subscriber to fully install standard F-type male connectors with proper torque is a big concern. If a wrench is used, damage may result from over-torquing to the expensive capital equipment, but, on the other hand, a loose connection will negatively affect the overall network performance. Loss of continuous ground creates common mode current and this occurs when connections are loose. A single subscriber in a HFC environment can affect a multitude of subs connected to the common upstream path to the network headend.
The solution to this problem is to use connectors with design features that prevent over-tightening, while at the same time maintaining the ground path during operation of the connector - even when the connector is loose. Some connectors on the market are intended to be finger tightened by the customer, but can only be tightened to about 1.5 in/lbs. If that is the case, the connector should still be able to maintain the ground path when loose. Newer technology connectors can be safely tightened up to 5 in/lbs, are not adaptable to a wrench, and eliminate any chance for capital damage and network performance degradation. This improves the customer experience and reduces costly operational expenses due to service calls.
2. Limit the number of devices connected by SIKs to only what is truly necessary
Obviously, anything that can be cost-effectively installed by professional installers would be preferable to the subscriber making the connection him or herself. This is a judgment call based on your business model, but the ideal in terms of reliability and security is to limit the SIK connections wherever possible - i.e. integrated wireless router/ modems.
3. Simplify the instructions included with the SIK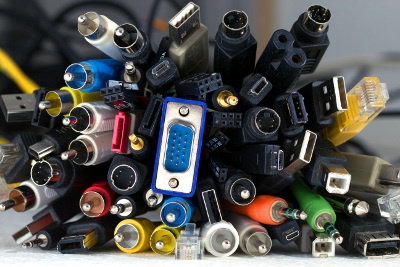 It is hard to overestimate how confusing and possibly intimidating it may be to the subscriber to do his or her own installation. When generating instructions, make sure the steps are clearly spelled out, the parts are illustrated and labeled carefully, and the instructions are tested several times before being published. Simplify it whenever possible and use as many large scale illustrations as is feasible.
Remember that the subscriber may not know any acronyms or understand even the most basic technical principles. Instructions should always come with cautions and warnings of potential mistakes as well - for example, be sure to emphasize that you should NEVER USE A WRENCH when making connections to a television or set-top box.
4. Select the proper length of cables for your SIKs
Knowing which lengths to use in your SIKs can be tricky. In general, you only need to provide enough cable to go from one device to another in a small setting, but there are always exceptions. Do a thorough analysis of the home/ business environments in your network and then develop profiles that will fit the majority of them. Each profile can be matched to a certain length of cable to be included in the kit. Most operators offer one shorter and one longer cable in the standard SIK.
The following characteristics would be the ideal for an SIK:
A physical connector profile that allows hand tightening, while discouraging wrench tightening.
Performance achieves signal transmission approaching that of a fully-tightened connector, even if left loose.
The customer can easily identify the right parts and connections and quickly understands the tasks required.
Summary
As you know, service calls cost you money. A little preparation and pre-planning go a long way to helping the consumer and preventing you from having to repair or replace their self-installation. Get the right parts, the right instructions, and the right tasks into the customer's hands so they can turn up revenue-generating services as quickly as possible. It is likely this issue will continue to grow in importance as the types and numbers of services available continues to escalate. Get ready, and get your customers ready, for the next waves of innovation by having a well-thought-out SIK strategy.