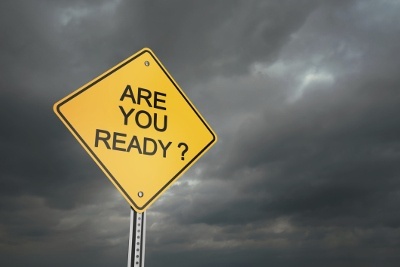 While there are some similarities between copper and fiber last drop deployments there are also some major differences. If you don't take these into account, or fail to train your teams properly, you could end up with a project that runs over time, over budget or simply cannot be completed.
So what are the key skills you need to ensure your crews have before starting a fiber installation project? From our experience, there are at least five – although I'm sure there are others, so feel free to add more in the comments below.
1. Fiber Handling and Management
Obviously, fiber is a completely different material to copper and, on its own, is much more fragile and prone to breaking. Key to ensuring that a fiber deployment is successful is limiting losses on the cable. So, it is a good start to train teams on how a fiber optic network actually works, as well as light theory and how it impacts the installation. Additionally, given fiber's fragile nature, cables must be sealed from the elements, and connectors kept clean and undamaged.
If you use fiber splicing in the field, keeping components clean (and losses low) can be a major issue, and requires specialist training and experience. A good alternative is to use pre-connectorised fiber that avoids the need to splice - this is particularly useful for last drop deployments where lots of installs have to be completed in a day. Look at using high quality, rugged cable that minimises potential breaks - you can now even get some cables that will survive being driven over or dug up by construction vehicles.
2. Health and Safety
Carrying out safe fiber installations means ensuring that all installers have been trained rigorously on applicable health and safety codes, with regular refresher courses. Otherwise the consequences could be fatal, or at the very least cause major disruption to the install and potential damage to equipment. Make sure your teams are trained on the following, as required:
Working at height – not just for aerial deployments but any job that requires ladders or accessing rooftops.
Working in confined spaces, such as chambers or cable pits. Areas of concern include gas, water and the presence of other live utility pipes, particularly power.
Electrical safety.
Weather – understanding safe conditions to install in.
Optical power hazards – do not stare into the laser beam!
Chemical hazards from fiber connectorisation and cleaning materials.
Physical hazard from fiber sharps.
3. Equipment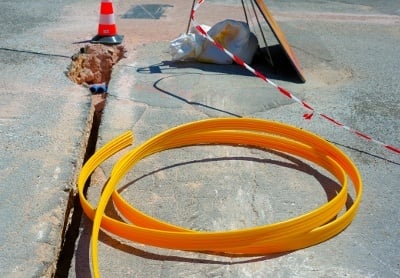 Luckily, many installs can now be completed with a minimum of equipment, dramatically cutting down training requirements. Using pushable fiber means that cable can be deployed without the need for expensive blowing machines, as it is either pushed by hand or with a small, easy-to-use handheld device. Again, pre-connectorisation means that there is no need to train technicians to operate fiber splicers - a specialist skill that pushes up install costs.It stands to reason that any installation crew needs to be trained on the equipment it will be using, from diggers to blowing machines. Not only is this necessary for a successful deployment, but failure to operate machines properly could cause damage or have serious consequences.
4. Customer Service
There's a buzz about fiber and the benefits it brings. For many householders the construction crew is the face of the operator, and their attitude, behavior and knowledge are key to the installation experience. So, make sure that crews are trained on customer service and, at the very least, have an idea of who they are working for, wipe their feet before entering customer premises and don't spend the install swearing loudly in front of the customer.
5. Installation Methods
While the network planner may specify a route and installation method (pushing, pulling or blowing), unforeseen obstacles can suddenly materialize when the deployment begins. Whether it is a manhole in the "wrong place" or a duct that turns out to be congested, teams need to be trained and experienced enough to successfully re-route a cable, with the minimum of disruption and extra time.
Additionally, ensure they are trained and follow best practice when it comes to deploying outdoor cables, whether using direct burial or direct install techniques, particularly if using relatively new methods, such as micro trenching. Bear in mind local regulations on installation depth – both to ensure you site the cable correctly and to avoid digging up other utilities.
When it comes to internal installations and on external walls, follow the IET (BS 7671) regulations, or the equivalent in your country. Ensure teams are trained on relevant plenum and fire regulations as well.
Training does cost time and money, and while using the right equipment and techniques can reduce the need to spend days in the classroom, it is imperative that crews completely understand what they are doing, can work around problems and impress householders, if the fiber deployment is going to be a cost-effective, lasting success.