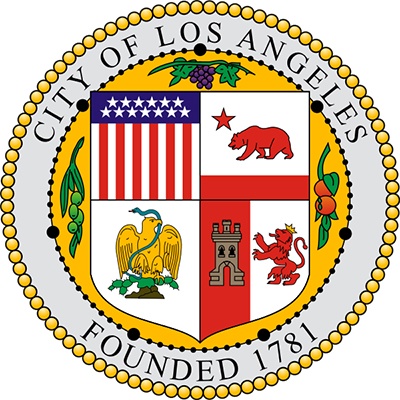 The news that Los Angeles is planning a gigabit fiber network to connect every business and home within the city limits is a further demonstration of the vital importance of high speed broadband in today's society.
LA has announced that next month it will issue a request for proposals. The city is looking for a vendor to build the entire infrastructure themselves (without public subsidy), and then offer free internet access at between 2-5 Mbps to all, charging a fee for higher connection rates of up to 1 gigabit per second. The same fiber network would also power Wi-Fi hotspots in public areas. It would cover an area of nearly 500 square miles with 3.5 million residents.
Municipalities across the US are increasingly looking at rolling out fiber networks, as they realize the positive impact it has on the local economy, in attracting new citizens and businesses and in enabling the digital delivery of public services. As well as the success of Google Fiber's deployments in Kansas City many urban areas have invested in either commissioning or building out their own networks. Some, like Santa Monica, have adopted a piecemeal approach, installing new fiber or conduit every time they dig up the streets, while others, such as Chattanooga in Tennessee have gone for a single, city-wide deployment. In the case of Chattanooga, EPB, the community owned electricity utility installed and runs the network, charging customers for broadband access and other services.
What is different to many plans, is that in Los Angeles the vendor will bear all the upfront costs to build the network (estimated by the City Council at between $3-5 billion) and would then have to offer wholesale access to other providers that want to use the fiber. In return, the winning bidder would be able to leverage the city's assets (such as existing fiber and light posts to provide Wi-Fi access points), as well as being able to potentially offer broadband, cellular and data center services to the City itself.
With any urban fiber deployment, installation costs require a significant investment. This is particularly true when connecting tens of thousands of individual buildings, homes and business premises to the fiber backbone. Any successful LA bidder will need to look at ways of bring these costs down. In my experience there are two key technologies that can help:
1 Microtrenching
The cost and disruption of digging up busy streets can be enormous. Microtrenching reduces this dramatically by cutting a small trench, often as thin as 20mm wide and 80mm deep, along the street. Microduct is then installed within the shallow trench and fibre pushed through to the premises. The whole trench is quickly sealed and the deployment is complete. As well as being small enough to fit in the trench the microduct needs to be tough enough to withstand the high temperatures of the sealant (up to 400° degrees F (204° C) and the high pressure of the roadway above.
2 Pushable fiber
A major part of installation costs comes from having to use expensive specialist equipment (and trained staff to operate it) to blow cable through the duct. By using pushable technology, teams can simply push or pull the fiber cable from the nearest manhole to its destination. In Chicago, installer Geo-Path achieved a 70% reduction in deployment costs by using PPC's pushable technology on a city-wide DAS network it built for AT&T. This also means that crews can do more in less time, increasing productivity.
Los Angeles has ambitious plans that revolve around using high speed broadband to ensure the city attracts and retains citizens and businesses. Reducing the cost of building fiber infrastructure is a vital part of making this plan work – whoever applies for, and ultimately wins, its tender.