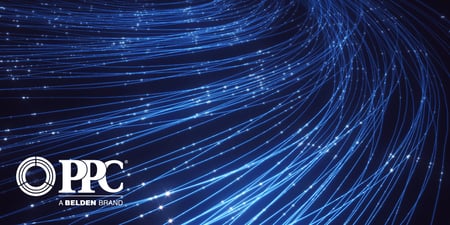 PPC Broadband is attending Fiber Connect 2021, the leading optical fiber and technology event in North America. The show will be held from July 25 to 28 at the Gaylord Opryland Resort and Convention Center in Nashville, Tennessee.
With a focus on creating value for service providers and their customers, Fiber Connect is the perfect opportunity to learn about all-fiber access networks and discover technological developments in fiber optic communications. Among those who attend the show will be many of the key drivers of investment, deployment and operation for next-generation broadband networks.
PPC Exhibiting at Fiber Connect, Booth 506
PPC's expert product and sales team will be on hand at Booth 506 in the exhibitor's area throughout the show. There, we will be featuring our innovative FTTx solution set with an emphasis on last-mile and fiber drop products. The PPC team will be on-hand to demo and discuss our extensive product portfolio and packaged fiber solutions. Among the solution components you can expect to see when you visit us at Fiber Connect are:
Cabinets, FutureLink® Enclosures, BuildOPT™ Terminals
Highly customizable and forward-focused, PPC's cabinets, enclosures and terminals offer a variety of features that will make any installation job easier.
Our cabinets offer high-density Splice & Play™ options to operators who want exceptional protection for all access points between the headend and the customer premises.
FutureLink® enclosures are designed for use in both multi-dwelling unit (MDU) and single-family unit (SFU) environments to support passive components, in addition to cable management.
BuildOPT™ pre-terminated terminal systems enable a complete fiber distribution system for FTTx networks in multi-dwelling or multi-tenant applications.
Miniflex® Fiber Cable and Microduct
At the core of PPC's fiber solution set, Miniflex® fiber cable is compact and lightweight, and features an anti-kink design that makes it suitable for routing in a multitude of applications.
Miniflex microduct can be used in both indoor and outdoor installations. Our indoor microduct is designed with a low-friction, low-static DVC lining and high crush resistance. The outdoor microduct is identical to the indoor, but adds a tough UV stable PE polymer jacket for added protection against harsh environmental conditions.
QuikPush® Cable Assemblies
Combining PPC's patented Miniflex cable and our Balistix pushable connector technology, QuikPush® cable assemblies offer a flexible, pushable pre-terminated drop solution for fast and reliable FTTx deployments.
PPC's Further Involvement at Fiber Connect
We're proud to be a Silver Sponsor of Fiber Connect 2021, and are excited to announce we will be presenting on "The Evolution of Broadband Networks" at the Fiber Expo Theatre on July 27 at 12pm. During the session, Sev Sadura, Senior Director of Product Management at PPC, will discuss the history of broadband networks, where they stand today, and what the network architectures of the future might look like. After his session, he will remain on hand to answer any questions attendees may have.
Want to Learn More?
If you're interested in learning more about our end-to-end fiber solution, but can't attend the show, submit your information in the form available on our event webpage. You can also contact our customer service team directly at customerservice@ppc-online.com.