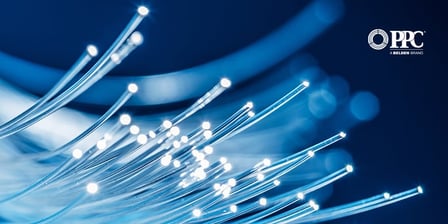 PPC is attending ISE Expo 2021, an event focused on introducing the next wave of innovative solutions and providing education for professionals who manage and operate essential networks. The show will be held at the Fort Worth Convention Center in Fort Worth, Texas, August 31 through September 2.
With a long history of providing value for guests and exhibitors, ISE Expo is a great opportunity to learn about emerging technologies, and gain insight into trends that are presently shaping mobile environments. Those who attend the show will acquire expertise in key technical areas, which will forever bolster their professional skillset.
PPC Exhibiting at ISE Expo, Booth 615
PPC will be on site at Booth 615 in the exhibition area throughout the show. There, our expert product team will be showcasing our extensive FTTx solution set, with products ranging from fiber hubs to cable, and microduct to tools. Some of what you can expect to see at our display includes:
FTTx Enclosures, Hubs and Terminals
FutureLink® enclosures are optimized for use in both MDU and SFU environments. They are built with easy installation in mind and offer a true "grow-as-you-go" enclosure option.
Our FTTx cabinets support any fiber network, while remaining protected from intrusions. They offer high-density Splice and Play™ options to reduce costs and increase your speed to revenue.
BuildOpt™ Fiber Management products offer innovative fiber distribution to multi-dwelling units (MDU) and multi-tenant units (MTUs). The Collector Plate Assembly (CPA) offers a collection point for plug-and-play fiber distribution terminals, the Terminal System Assembly (TSA) features a rotating spool for fiber cable slack storage, and the Collector Terminal Plate (CTP) offers the functionality of both a collector and a terminal into one assembly
FlexPON® Demarcation enclosures are optimized for both MDU and SDU environments. They provide ample space to store slack for incoming fiber drops while also accommodating a pre-loaded QuikPush® cable assembly ready to deploy deeper into the network for FTTx installs.
The FutureLink Hand-off Box is configured with up to 24 SC output ports and up to 48 LC output ports and is available with cable stubs (from 200 to 3,000 feet) or HMFOC tethers for trunk extender cables.
Miniflex®, QuikPush®, TuffDuct® and QuikDrop™
Miniflex® fiber cable is rugged and durable while maintaining unparalleled flexibility.
QuikPush cable assemblies offer a flexible, pushable pre-terminated fiber optic drop solution for fast and reliable FTTx deployments.
QuikDrop™ cables are the aerial equivalent of the QuikPush assemblies, offering various connector combinations for the aerial fiber drop.
TuffDuct® underground microduct is ultra-tough, built with very low friction and features a low static DVC lining, aiding fiber installation.
Fiber Kit Solutions
The PPC QuikPass™ family of products solve the challenge of providing fiber-to-the-home (FTTH) in a way that's both cost-effective and reliable. With the building owners in mind, QuikPass considers every aspect of the build, and delivers unrivaled flexibility.
PPC's Quik Install Kit (QIK) offers an efficient and cost-effective option for the deployment of fiber drop cables, removing the need for complicated tools and highly skilled fiber engineers.
Attend ISE at a Discounted Price
ISE Expo is offering friends of PPC a discount code to attend the event. The VIP offer is 50% off your full conference pass and the code will be valid up until the start of the show. Just use code IE21VNDR.
Want to Learn More?
If you're interested in learning more about our end-to-end fiber solutions, but can't attend the show, submit your information in the form available on our event webpage. You can also contact our customer service team directly at customerservice@ppc-online.com.