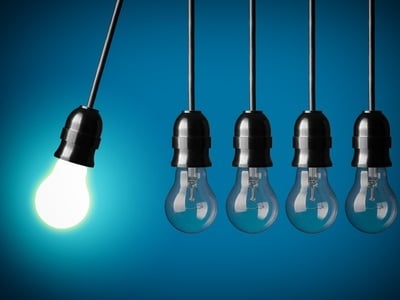 "Most of us understand that innovation is enormously important. It's the only insurance against irrelevance…" This quote from Gary Hamel highlights an issue that we hear a lot about and that anyone in a technology economy will always be concerned about: innovation vs. irrelevance.
The idea of irrelevance keeps people up at night. Where there is competition, the long-term winner is almost always going to be the innovator. That is what the consultants, the technologists, and even the politicians preach.
So, what are we talking about when it comes to our day-to-day businesses and our daily obstacles and challenges? We are talking about how we work and how we think. These are not simple things to change or to improve; they involve being open, experimenting, and taking risks. When you are trying to get a project out on time and under budget, there is not much time for experimentation and we all work very hard to minimize risk. So, "innovation" for the long-term can sometimes seem like an impossible dream in the short-term.