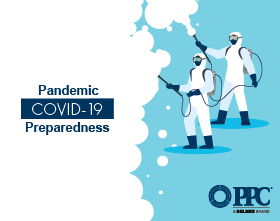 The rapid, global spread of COVID-19 has made companies like ours establish and implement pandemic preparedness plans to ensure the safety of our employees, customers and visitors.
We're following recommendations from the governments where our facilities are located, and carrying out company-wide measures to combat the spread of coronavirus.
In this blog, we're sharing details of facility modifications and other procedures put in place to address this pandemic and other potential future health and safety concerns.