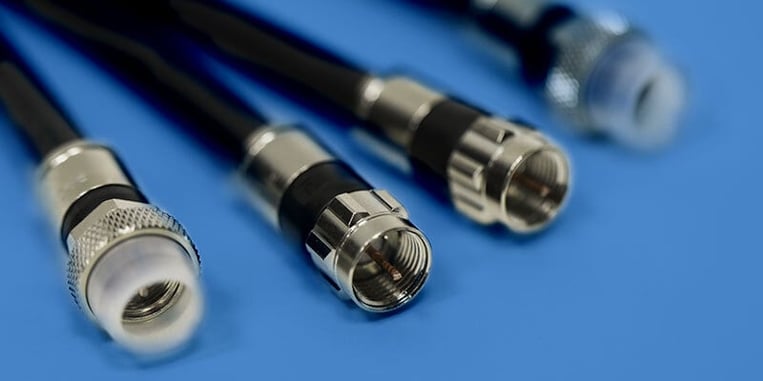 Coaxial cable is commonly used by cable operators, telephone companies, and internet providers worldwide to convey data, video, and voice communications to customers. It has also been used extensively within homes.
Coaxial cable has been around for a long time as a technology (since the early 20th century) and has many singular advantages for reliable, accurate transmission.
It also has limitations that will cause it to be replaced in some cases by fiber optic cable, category cable or, sometimes, by wireless signals.
The key to coaxial cable's success has been its shielded design, which allows the cable's copper core to transmit data quickly, without succumbing to interference or damage from environmental factors.
The Two Most Common Cable Sizes are RG-6 and RG-11:
RG stands for "radio grade", they are also known as RF cables, which stands for "radio frequency".
RG-6 cable is used for drops shorter than 150 feet.
RG-11 cable is used for longer drops due to the increased performance over lengths more than 150 feet.
Broadband cables used in homes have an impedance of 75 ohms.
What is Coaxial Cable?
Coaxial cable is a type of cable that has an inner conductor surrounded by an insulating layer, surrounded by conductive shielding (outer conductor), and a protective outer jacket. The diagram below illustrates the construction of a typical cable. Electrical signal flows on the center conductor.