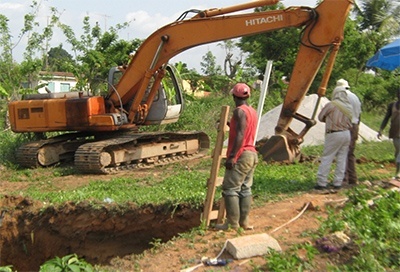 Many of us have experience of deploying fiber in the US and Europe, and know how tough that can be. However, installing fiber in Africa has its own unique challenges, as I found out when I worked at Ghana Telecom for two years after it was acquired by Vodafone.

Having never worked in Sub-Saharan Africa, I thought it would be a great challenge and opportunity, and was delighted when I got the job. Arriving was an experience in itself.
For those who have never been to Sub-Saharan Africa, it is difficult to convey the impact of arriving and stepping off the plane into 36 degrees Celsius; taking in your first impressions while your senses are assaulted by the noise, heat, and environment.
You are either hooked or can't wait for the return flight. Fortunately, I was in the first camp.
In need of modernization
Prior to its acquisition, Ghana Telecom had been 100 per cent owned by the Ghanaian government. It badly needed investment to bring it up to the level required for a modern telecoms provider - hence, the Vodafone takeover.
When I arrived it was clear that the task in hand was immense. For a start, we were not even sure how many staff were on the payroll! What was clear, however, was that it was an inefficient state-run industry. My initial description to friends was that it was like the old British Telecom on steroids with good people, but poorly led and without any funding, training or focus on improvements.
Rolling out the network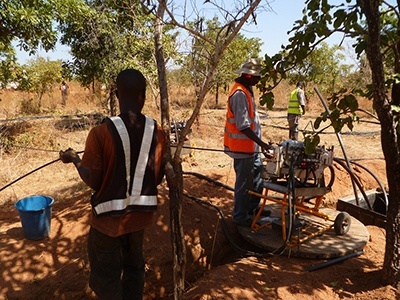 The existing national Ghanaian fiber backbone network covered the golden triangle of the three major cities of Accra (the capital), Kumassi (Ashanti regional capital) and Takoradi (port closest to the new oil fields).
The operational priority was three-fold. We had to improve the existing infrastructure, including the current fiber network, and start building new radio base stations to increase and improve mobile coverage. As the incumbent fixed line operator, we also had to improve broadband services and ramp up the coverage and internet speed.
However, the fiber project had been poorly managed and in some areas, instead of being buried, it was surface laid through the bush by sub–contractors with little supervision. Few records of the fiber network existed, including the routing or hand-over data on losses and joints.
Changing the culture
By forming one centralized fiber repair team with 24 trained engineers located in key locations and with new vehicles and fiber spicing equipment, we quickly improved fiber outage times. Staff were allocated into teams responsible for specific sections of the fiber route, which they proactively managed and monitored. This proved invaluable with helping to identify any new constructions or activity likely to impact the fiber network.
As performance improved, we started to see that individual fiber outages didn't cause a total loss of connectivity. For the first time we were able to use the fiber ring to protect traffic between the cities.The situation continued to get better until we were achieving 8 hour fiber repair times as a norm.
Extending the network
Having stabilized what we had, the next challenge was to continue building out the national fiber backbone network to connect all ten regional cities and to establish full coverage with a number of fiber rings around the country.
After a vendor selection process, Vodafone Ghana (as we had then become) selected Huawei and the build commenced with manual labor for the majority of the construction work.
This time the build was properly supervised and foremen in charge of the labor were given marked sticks showing the depth that the trenches had to be dug to (and if not they weren't paid).
Where possible, locals were employed to give something back to the community and the fiber project team worked closely with local chiefs and officials.The teams also recorded the routing and checked the fiber splices and losses on each section, allowing us to begin to build up a comprehensive database for the future.
The benefits of broadband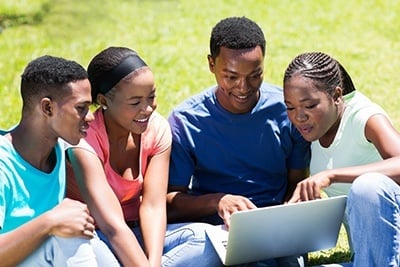 If you've ever wondered about the difference the internet makes in terms of business, education, government and social networks, then seeing students at the Kwame Nkrumah University of Science and Technology (KNUST), in Kumasi, move from using dial-up modem speeds to having a high speed nternet café and local fiber network on premise was a real pleasure. The change it made to their education, and future opportunities, was astounding and really made the whole project worthwhile.Looking back, there were plenty of highlights from my secondment, but in particular I'd point to seeing the benefits of providing high speed internet connectivity to rural African areas.
Africa may be unique in some of its challenges, but a lot of the lessons learned there can be applied anywhere. Plan well, motivate your staff, invest in the right technology and ensure that everyone is pulling in the same direction – then your project is likely to deliver the benefits you are looking for, on time and on budget.
Tim Gigg served in the British Army for over 20 years, retiring as a Lieutenant Colonel in the Royal Corps of Signals. He then established a second career in the civilian telecommunications industry holding senior operational positions in Global Crossing (UK), Reliance Communications and Vodafone. Since 2013, he has been working as a self employed telecommunications consultant.