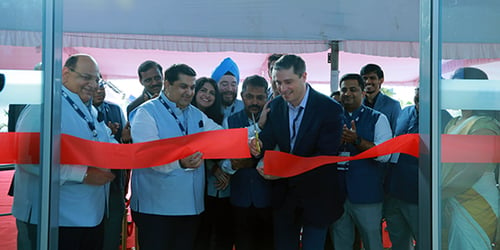 PPC Broadband is celebrating the opening of its advanced design and manufacturing facility in Kochi, India. The building is designed to create an immersive customer experience, enable advanced testing, and streamline production and customer service. A ribbon cutting and grand opening event for the new facility was held in June 2022.
PPC's newly constructed Kochi, India, facility serves as the regional headquarters for operations in Asia, Africa and the Central and South Pacific. The plant features state-of-the-art manufacturing capabilities for broadband and 5G products, and will achieve TL 9000 Certification in October 2022, allowing all products made in the facility to qualify for sale to the world's largest fiber-to-the-home (FTTH) and wireless providers.
The 70,000 square-foot Kochi manufacturing plant welcomes more than 350 employees in engineering, testing, operations and administrative roles, and produces key products offered in PPC's solutions suite, including fiber connectivity, delivery and management solutions.
Immersive Customer Experience and Product Development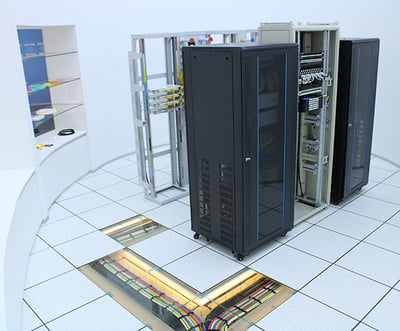 An innovative Solutions Hub within the facility creates a space where customers can experience products and end-to-end solutions in an actual FTTH network comprised of real-life scenarios including central office, street solutions, multi-dwelling unit solutions and single-family unit solutions.
Interactive software, containing a city view with numerous networks, allows customers to take a deep dive into each network layer to explore the products and applications which make up each solution.
"Our new Kochi plant is advanced in terms of R&D, testing and production capabilities, and was entirely designed around employee and customer experience," said Olivier Bojarski, President, PPC Broadband. "The people in this facility, in collaboration with solutions engineers and product teams throughout the Belden organization, will play a key role in developing the infrastructure solutions our customers need to deploy high-quality, reliable connectivity around the world. That means we will continue to be a partner of choice for large projects that transform broadband and 5G networks everywhere."
The facility in Kochi is further evidence of PPC's transformation to a comprehensive solutions provider. This new manufacturing facility provides advanced capabilities for the product development required to create solutions that support customers across the region and worldwide.