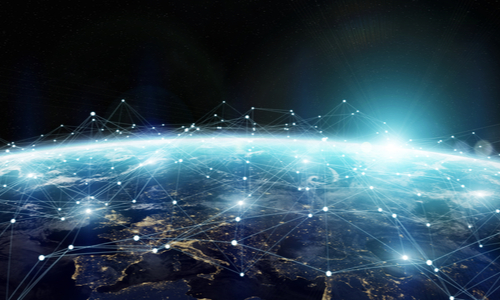 We're excited to attend the Liberty Global Tech Summit in Amsterdam Wednesday, September 18, 2019 among nearly 2,000 other people.
The theme for this year's event is Fueling the Future - Delighting Customers with the Power of Connectivity. With more than 1,700 attendees expected, we're looking forward to an inspiring day of networking and knowledge sharing.
LG Tech Summit program
The Tech Summit promises a rich line-up of inspiring talks and breakout sessions, with time for networking and experiencing the latest innovations of the 150 exhibitors.
Speakers throughout the day include senior executives from the Liberty Global team, as well as Virgin Media CEO Lutz Schüler, Formula E CEO Alejandro Agag and Telenet CTO Micha Berger.
Showcasing the PPC fiber portfolio
PPC will have a booth at the event, highlighting our fiber portfolio, which spans from the central office to the distribution network and ends at the customer premises.
Our experienced team will be on hand to discuss our full range of fiber optic network solutions, including:
Our new modular FTTH fiber solution for multi-dwelling units (MDUs)
Density optimization cabling in the central office
High-density street cabinets
World-leading Miniflex® pushable FTTH fiber cable, designed to overcome last-mile installation obstacles
Our portfolio offers fast, flexible and future-proofed solutions for next-generation central offices. Our connectivity is ready for 100G, 200G, 400G and beyond, and our solutions are supported by a range of high-density fiber management systems designed to simplify Moves, Adds and Changes.
PPC's product range includes Miniflex QuikPush®, which uses the flexible, pushable cable in a pre-terminated format for a customer drop solution to deliver fast and reliable FTTH connections. We will also be displaying the PPC QuikPass™, which takes the pushable cable concept further and can be used in conjunction with our Quik Install Kit to provide a craft-friendly fiber deployment product suite for MDUs. Another new addition is HAPI - a simple mechanical device for pushing the Miniflex family of cables through microducts at more than 30 meters per minute.
We'll also be using the event as an opportunity to demonstrate our efforts to reduce our impact on the environment. To date, we have eliminated waste disposal at landfills, created a healthier indoor environment and provided incentives for a healthier lifestyle for our employees. We're also continuing to work on the elimination of single use plastics from the supply chain, having already eliminated 100,000 plastic bags from the supply chain in 2018.
We're excited for a day of networking, inspiring talks and engaging discussions. We hope to see you there!