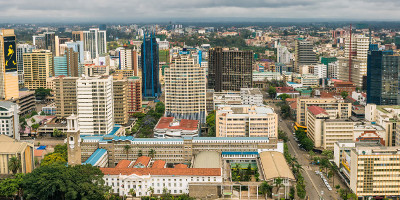 The combination of greater urbanization and pressure on space means that more and more of the global population is now living in multi dwelling units (MDUs), such as apartment blocks. This adds another level of complexity for operators looking to deploy fiber to the home (FTTH)/fiber to the premises (FTTP) networks. Not only do they have to cost-effectively connect the building itself, but they also need to deliver fiber to paying customers within the building, in a timely and efficient manner. MDUs also come in all shapes and sizes, from multi-story apartment blocks with hundreds of tenants, to low rise buildings with much smaller numbers of occupants.
This was the challenge that faced Liquid Telecom when it came to deploying fiber to Kenyan capital Nairobi. Liquid Telecom is building Africa's largest single fiber network, currently stretching over 18,000km across Uganda, Kenya, Rwanda, Zambia, Zimbabwe, Botswana, DRC, Lesotho, and into South Africa. It delivers the highest quality FTTH services, with customers benefiting from speeds in excess of 100Mbps.
Meeting Liquid's MDU needs
Nearly half (48 per cent) of the population of Nairobi live in MDUs, meaning that Liquid needed to be able to connect consumers within a large number of buildings, quickly and cost-effectively. It had already standardized on Miniflex 4-fiber cable for all its FTTH connections, via the combination of air blown and/or hand pushed installation methodology when going from the manhole and into the customer premises.
Liquid's initial project involved connecting 480 apartments over a series of three-story buildings in a gated community. These had existing, but unpopulated, electrical conduits and the desire was to bring together a terminated plug and play cable within Tyco Electronics MDU designed indoor units.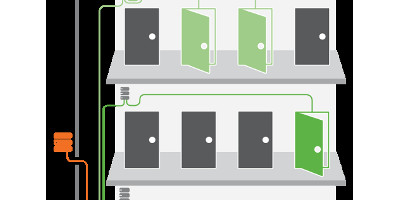 The distribution fiber had been delivered to the basement and into the 19" rack frame active equipment. Liquid Telecom had selected the Tyco Electronics BUDI solution to be deployed in the basement, allowing for a scalable architecture that could grow if needed, combined with a plug and play design.
Given its previous success working with PPC Broadband and its Miniflex cable, Liquid chose to invest in the company's Quikpush technology. Quikpush is uniquely designed to fit through existing conduits, without the need to blow or pull the fiber. The snap on SC connector is only applied once inside the customer premises, thereby removing any potential damage to the cable and completely removing the need for trained splicing engineers.
Riser cable was deployed to each floor level and connected to individual floor distribution boxes - also supplied by Tyco - and again preterminated before going into the small wall outlets in each apartment. The Miniflex cable was preterminated with Quikpush SC at one end and SC at the other.
Pushing cable horizontally – by hand
By following this methodology, Liquid Telecom removed the need for any field termination and/or splicing, thereby deskilling the installation teams, taking away any requirements for expensive and timely installation equipment, and empowering installation teams with a horizontal, pushable, plug and play FTTH design.
A unique benefit of the patented Miniflex cable is its ability to be pushed by hand up to 100m in the case of the traditional 8/5mm microducts. Due to the strength of the Miniflex cable, and the innovative Quikpush technology, Liquid's teams were able to overcome all of the issues traditionally associated with preterminated solutions, such as greater strain on the fiber during installation, and the difficulties of pulling a preterminated cable through ducting. It is now benefiting from 5x faster deployments, enabling teams to improve performance and dramatically reduce the time required onsite, while freeing up more valuable equipment to complete the longer installations.