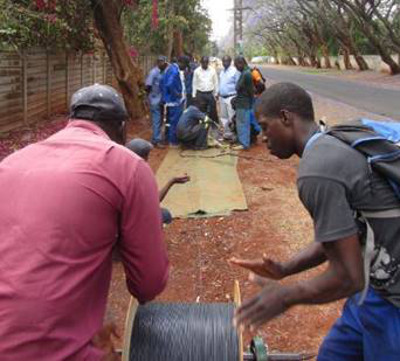 Deploying an entirely new fiber network, while meeting tough budget constraints - all within tight timescales - is a challenge for any operator. Add in demanding environmental conditions and the job becomes even harder.
That's the scenario that Liquid Telecom faced in Zimbabwe. Liquid is building Africa's largest single fiber network, currently stretching over 18,000km across Uganda, Kenya, Rwanda, Zambia, Zimbabwe, Botswana, DRC, Lesotho, and into South Africa.
The award-winning Pan-African fiber network covers the continent's fastest growing economies, where limited fixed networks previously existed. It delivers the highest quality fiber to the home (FTTH) services, with customers benefiting from speeds in excess of 100Mbps.
Transforming telecoms in Zimbabwe
In Zimbabwe Liquid had two key aims:
Plan a network that could be easily expanded to meet customer demand
Use high-quality materials to ensure reliability and a service that meets customer needs
Liquid's network is transforming the communications landscape
and has already signed almost 10,000 customers. It has passed over 30,000 homes in the capital Harare, with another 15,000 expected in the next three months. The network will then be expanded nationwide.
Faced with the challenge of building a world-class network from scratch, Liquid Telecom adopted the traditional methodology of using blown fiber, with installation distances from the manholes to premises varying from 25m to 1,200m. The company used a combination of 7, 12 and 24-way ducts, breaking off into each home via a dedicated 8/5mm microduct. This allowed the company to respond efficiently to customer demands, with a proven network design that maximised return on investment.
A key part of the network's success has been the use of PPC's Miniflex fiber cable, microduct and termination boxes. These met the need for using high quality, reliable equipment while enabling lower deployment times. Local contractors have been able to reduce installation times by up to a factor of five, and virtually removed installation cable faults and the need for remedial work.
The need for robustness and reliability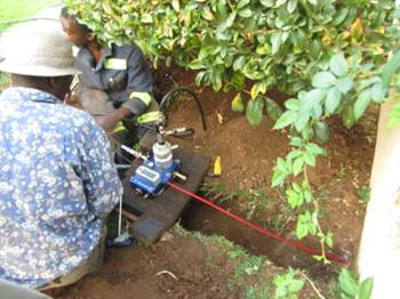 The drop cable had to be able to withstand the demands of the Zimbabwean environment, yet blend into the customer's home without the need for additional trunking.
Consequently, Liquid Telecom standardised on the white 4-Core Miniflex cable, which offers an unrivalled 1,400N crush resistance combined with 5x installation bend radius, yet weighs less than 8kg per kilometer. This robustness makes it easier to handle by installation crews while the clean white colour blends into most homes.
In many cases, there were numerous ducting joints that meant the Miniflex drop cable had to be tough, flexible and lightweight, to attain the necessary distances.
Additionally, working with PPC has enabled Liquid to remove the need for skilled technicians. A unique benefit of the patented Miniflex cable is its ability to be pushed by hand into 8/5mm microducts, up to a distance of 100m. This has further helped installation teams improve performance, increasing productivity by up to 500 per cent. They can dramatically reduce the time required onsite while freeing up more valuable equipment to complete the longer installations.
Through its network, Liquid Telecom is transforming the economy and empowering local Zimbabweans, by allowing them to reach out and benefit from the services and information that only fiber can deliver. PPC's products are key to enabling the network, underpinning the benefits it brings.