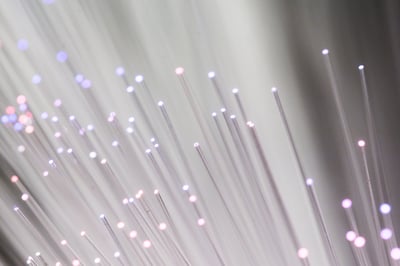 In this post, we explore how you can future proof and differentiate a property through delivering a fiber solution, while also increasing customer satisfaction.
The Challenge of Delivering Fiber to Multiple Dwelling Units
Over half of the world's population lives in units of 100+. In cities this figure can be even higher. This concentration and variety creates a challenge for operators looking to install fiber to the home (FTTH) connections. Essentially, multiple dwelling units (MDUs) are like snowflakes - no two are the same, meaning that each one has to be handled as a separate, complex civil engineering project.
Adding to this complexity, the vast majority of these buildings were constructed before fiber networks were even thought of, meaning they aren't designed to accommodate standard fiber connections. 83% of US MDUs were built before 2000, and over half (52%) before 1980. So there is often no obvious way to route fiber to individual apartments.
Building owners and their tenants want the speed of fiber, but are less keen on any disruption or damage it might bring. 30% of consumers that sign up for FTTH service change their minds when an installation technician asks if he can drill holes in the wall and run cables along it.
Developers want to "future proof" new builds, without high cost and problematic methods of getting fiber inside a home. Today they are designing in copper from the curb - not fiber.
Developers and building owners are highly conscious of the recent USA market data, which shows that properties with high speed data infrastructure installed drive a 3.1% higher value than those without.
So Why Are Developers Not Designing In and Installing the 4th Utility?
The Myth
The Reality
Most fiber broadband customers have fiber to the curb ONLY
FACT: curb to home is old copper cable
PROBLEM: demand for broadband speed is increasing; copper is maxed
Why?
It is difficult and costly to get fiber INSIDE the home
One optical fiber is thinner than a human hair
The method of delivering fiber into a home today is called "blown fiber"
The blown fiber method is complex and expensive
Developers don't know how to achieve fiber in the home
The Reality of Blown Fiber
It requires significant investment

Compressor (20k$)
Fusion splicer (10k$)
Replacing fusion splicer lithium batteries
Blowing kit
Highly-skilled, costly fiber engineers
How do we solve this?
A simple, low cost and available option for delivering a FTTH solution is to combine the use of:
PPC microduct
MiniFlex® pushable fiber cable
Quik Push™ pre-term connector
This approach has a number of benefits:
It is future proof for fast fiber deployment
It enables "immediate" fiber
One customer at a time can be connected
Fiber enabled without the fiber
The results will be significant:
Fiber ready without the cost of the OFC
Fiber ready enhances the resale value of the unit
Eliminates complex and costly traditional FTTH deployments
Smart product - pushable OFC and Quik Push™ de-skills installation