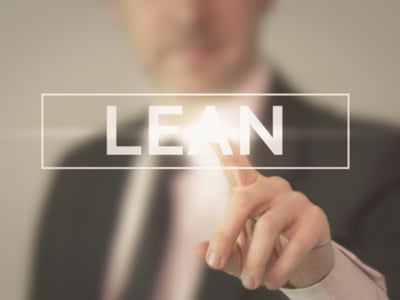 We've written a lot lately about connectors, fibers, installations, and technical problems in the field. We think we know what we're talking about there – especially when we talk about creating value for you and for your customers. What we haven't talked so much about is how WE create value when making PPC products. Our practices and our thinking are always aligned around one thing - continuously seeking to maximize value for our customers.
To tell you a little about how we go about it, we're going to switch gears here and talk about Lean Enterprise. Many of you are familiar with the concept, but we want to share with you what it means for us and why it makes us competitive.As stated above, the main idea is to create maximum value in our products and services, with as little waste as possible. Leveraging our vast experiences in the field, we hone our understanding of what is valued by the operator and by the subscribers. In addition to seeking to maximize the value of our products, we seek to develop services and business arrangements with the goal of helping you. Value to us means excellent products at an excellent value with an excellent customer experience.
The ultimate goal is to provide perfect value to the customer through a perfect value creation process that has zero waste. Lean thinking means, instead of working on separate technologies, assets, and in vertical departments, we look at the whole picture and entire value streams that flow across technologies, assets, and departments to customers. Since we are not focusing on isolated points in the processes, we can see ways to combine, collaborate, and streamline to use less human effort, less space, less capital, and less time, while still providing exactly what the customers expect and desire from our products and services.
Lean for Production and Services
Lean thinking applies in every business and every process. It is not a tactic or a cost reduction program, but a way of thinking and acting for an entire organization. This is not a program or short term cost reduction program, but the way we function.
This brief interview with Jonathan Yost, our director of Lean Enterprise, will give you a little more detail on our thinking on lean production and services.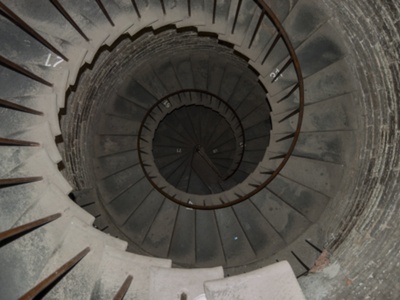 Q: If you had to describe the value of continuous improvement to a family member or friend who doesn't work at PPC, what would you tell them?
A: Continuous improvement is all about creating value for our customers. And "value" means fulfilling the customer's needs with minimal amounts of waste, which can cause quality issues, delivery delays, or excess cost for the customer. Removing this waste is achieved through a process called Lean, named as such because it "trims the fat" out of the process. But becoming lean and providing great value to our customers isn't a destination; it's an iterative process. There are always improvements to be made, especially in an ever-changing and competitive market. This agility is the essence of continuous improvement. It's the method of constantly seeking out wastes and reducing them in order to achieve ever-increasing value for our customers.
Q: If you were asked to train a few new employees on the PPC value of continuous improvement, how would you do it and what would you tell them?
A: Continuous improvement is about creating value for our customers and becoming more lean – but lean doesn't mean indiscriminate cutting. Lean means truly understanding a process and identifying wastes like waiting, over processing, unused creativity, and defects. Lean seeks to maximize the portion of time spent on value-added activities by minimizing or eliminating non-value-added tasks. We have a variety of tools to identify and reduce waste.
Arguably, the most important of these is value steam mapping (VSM), which closely examines a series of related processes, maps the current state, identifies waste, and documents an improved future state. Once that road map is in place, other tools help us reduce or eliminate the waste, in order to achieve the future state. Some of the most important foundational lean tools for any value stream are Lean Daily Management (LDM) and 5S. Many other tools are available however, like Material Pull Systems (MPS), Variation Reduction (VRK), and Standard Work, to name just a few. Learning about these tools and embracing the underlying philosophies of Lean is essential to achieving the value of continuous improvement.
Lastly, these tools aren't just applied once. Once a future state is realized, we should apply and reapply these tools, always asking ourselves: "How do we create even greater value for our customers?"
Lean Enterprise Case Study
As an example of how we've applied lean thinking at our headquarters in Syracuse, NY, please see below:
The setup time of one of our high volume machining cells was within industry standards, but had significant room for improvement. Using a lean tool called SMED, the team standardized tooling to avoid changeover for 30% of the tooling stations. The team also streamlined the pre-kitting process, instituted an operator pre-setup routine, and instituted tandem setup teams to drastically reduce the downtime for these high volume machines as a result of setups. Setup times were reduced by 77% as a result of these improvements, allowing faster lead times while holding less inventory.
A kaizen event for our assembly area streamlined the process by creating cells with shorter and more frequent material flow. A component within the product was redesigned to remove a cutting operation, which not only improved productivity, but also made the operation more comfortable for our workers. The component supply was improved by creating a small supermarket at the point-of-use and designing a simple method of replenishment using a material pull system. Lastly, a few of the press operations were modified to press multiple components simultaneously, yielding a productivity improvement for those operations.
A final example is a transactional process improvement (TPI) kaizen to maximize the yield for our plated components, while maintaining minimum lead times. By working with IT, the team created a report that evaluated quantities on hand relative to production in process to optimize the decision making of when to release component to the plating process. This new information tool minimized costs by optimizing plating lots while maintaining minimal lead times through the plating process.