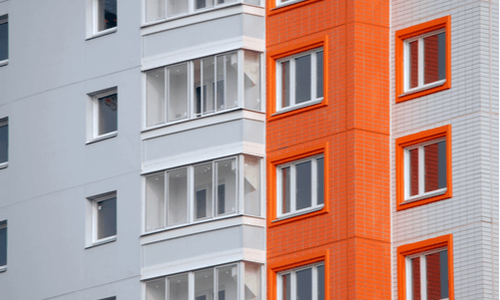 Network operators are constantly striving to deliver fiber to the home (FTTH) in a way that's practical, secure and aesthetically unobtrusive.
Deploying fiber solutions to multi-dwelling units (MDUs) however, brings with it a whole new set of challenges.
Building owners want the reassurance of a fiber product set that offers flexibility, functionality and form, as well as considering health and safety aspects.
What if there was a way to not only to simplify the process of deploying fiber solutions, but also reduce the cost to the operator while still choosing the best quality product?
In this blog post we explore the key considerations that impact the delivery of FTTH to MDUs - and the essential qualities your fiber solution should provide.
Understanding the MDU Space
The varying physical features of different MDUs means there's a need for a range of highly flexible fiber delivery options.
In low-rise buildings, it may be necessary to extend cable over multiple floors, so maximizing fiber use and minimizing the number of distribution boxes are crucial in ensuring you keep costs down.
In high-rise buildings (including hotels), it may be more efficient to employ the skills of a trained fiber crew who can fusion splice the distribution cable fibers directly to the subscriber drop cable. This method will reduce capital expenditure, while at the same time keep field splicing (and the resultant fiber sharps) out of the residential living space.
It can also be important to have a choice of fiber deployment options that cater to different skill levels and types of equipment. A fully connectorized product, for example, will remove the need for expensive fiber installation equipment or highly-skilled fiber techs.
Keeping Safety in Mind
Health and safety requirements for both resident and installers is highly important. Fiber products will need to be tested to the highest standards, both in terms of fire protection and ease of use, to ensure all legislative requirements are met.
Small details can also make a huge difference to the safety of the solution - such as shuttered adapters in the customer's dwelling, guarded blades on the cutting tool, tamper-proof entry boxes or the option to be able to connect subscribers without the need to splice inside the apartment.
Material selection (such as utilizing UL or CPR cables) is also likely to be an important consideration to ensure occupant safety within high footfall areas.
Ensuring High Levels of Fiber Protection
Fiber cable that's located within residential buildings is constantly at risk from a range of threats - whether it's the actions of a disgruntled occupant, simple routine housekeeping activities or a DIY project gone wrong.
The ruggedness of the cable product is key, and it will be important to choose a product that's kink and crush resistant.
It may be tempting to opt for a smaller, less robust cable in order to minimize visual impact, but that's an option that's best avoided if it's at the expense of the continuity of the internet, TV or telephone services.
PPC's QuikPass™ Solution
PPC's QuikPass™ product set utilizes four trusted technologies that simplify the fiber installation process in MDUs, in addition to a dozen other product options:
1. Miniflex® Fiber Cable - a grooved cable technology that's flexible, robust, kink and crush resistant, and that can be easily fixed to walls, buried in wall screeds, tucked under flooring or routed through ducts and conduits.
2. QuikPush® - to enable connectorized cable to be pushed through the smallest of microducts and reducing the standard drilling area by 80%.
3. Low Friction Lining - which massively increases the length of fiber that can be pulled through the cable and enables the fiber to pushed all the way to the customer's termination point.
4. Field Fit Connectors - providing installers with the flexibility to fusion splice, mechanically splice or use ready-connected cables.
There is no cookie cutter method to deploying fiber in MDUs. Each building has its own unique constraints and each will require a customized solution (or in some case even a multiple approach) to address the specific needs of that building's occupants.
PPC's QuikPass™ product set has a truly FTTx application, which provides network planners, installers, building owners and residents with a robust and flexible range of fiber options.