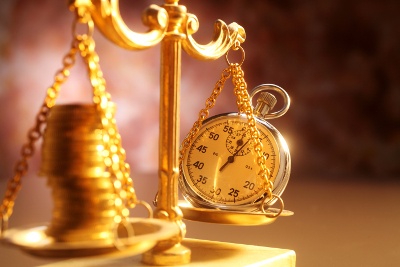 In managing the infrastructure of broadband networks, an often underacknowledged element is the coaxial cabling and connectors required to deliver the very services your customers pay for.
Research shows that possibly the most significant issue for service providers is service calls in "the last mile" (or "the last drop") - the connection from the end of the distribution network up to and including the customer premise equipment.
The research indicates that the leading cause of service calls, as much as 40 percent, is due not only to improper installation of coaxial cable and connectors, or simply loose connectors, but also that the connectors being employed are of sub-standard quality within the environment, affecting electrical and mechanical performance. This has historically been such a chronic issue that some operators have come to accept it as a cost of doing business.
The tension between price and value, as it relates to capital purchases and investment, has a profound effect on a project's installation and operational cost over time.
Yes, to build a sustainable and enduring business, profit needs to be maintained, as does the edge over competitors. But to seek products and partnerships solely based on price can seed deep-rooted flaws into any strategy for success.
Consider that infrastructure, as part of any successful business strategy, consists of a series of interrelated elements, each dependent on the others. If one should fail, all will fail. The last drop elements could be treated individually, and indeed often are, but once they are viewed as a whole, the drop network can be designed accordingly as an integrated system.
Core criteria for broadband network investments
Investments in broadband infrastructure fall into one of two core criteria when assessing business value: upfront deployment cost and ongoing availability, or "uptime". The broadband network has to be running for business to function and generate revenue, and minimizing the upfront cost means a greater return on that investment. Because downtime is often seen as unavoidable and the cost of downtime is high, keeping infrastructure cost low as an offset seems a justifiable business case.
This reasoning still has its place - however, the rapid rate of technological change has created two further assessment criteria. First, flexibility: having the agility to deal with changing market conditions, technology trends and consumer preferences. Investment can no longer be locked into assets that limit a business' ability to change as and when needed.
The second additional assessment criterion is total cost of ownership (TCO). While assessing upfront cost is still crucial, it does little to explain what long-term operational, maintenance and repair costs may be incurred. Upfront cost is a fraction of the TCO, and decision makers are now seeing the importance of a better-rounded business value assessment.
Minimizing the failure points in broadband networks
The multiple points of failure that exist across broadband infrastructure, and the vast majority of service-related issues due to the connectors and improper installation, can be effectively addressed. Improved training for installers, in tandem with improved coax cable and connectors built to work better and endure longer, will go much of the way toward eliminating this huge operational cost.
The challenges of training are being dealt with, as is the manufacturing of better connectors. This is being done through innovative approaches, patented designs and extensive research. But the business challenge is to justify an increased upfront investment with an improved return on investment (ROI) over time.
Additional costs due to lack of quality products need to be looked at within the framework of the business model. Significantly fewer service calls, simplified and more effectively installed coax and connectors, consistently improving the customer experience and less waste due to the decreasing need to replace cables and connectors, all come together favorably in a hugely improved TCO.
Connectors, sometimes viewed as commodity items, are in fact an element of the network upon which your service can stand or fall. A better connector, though increasing the capital investment, will allow new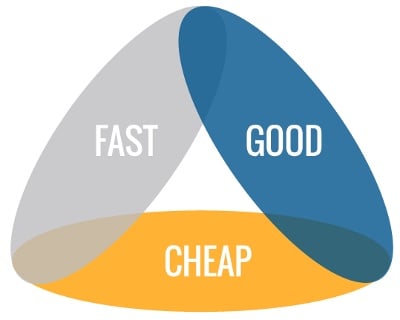 subscribers to come online sooner and stay online longer, with a better quality of service and reduced service calls. For the operator, it means simplified and faster installations and, therefore, more installations - as a result of having far fewer service calls to address. This is achievable with only a slightly increased capital investment.
The Project Management Triangle model tells us we can "pick any two" of the three variables, fast, good and cheap, for the delivery of our drop network (as is true for any project). It is not possible to deliver something quickly, to a high standard, and for a low price – all three cannot be optimized simultaneously.
However, in a broadband network, where the majority of the TCO is in the long-term operational costs, it makes sense to optimize on fast and good during the rollout, by investing in better components at the outset.
To read more about the topic of price and value in the broadband market, download our eBook below.