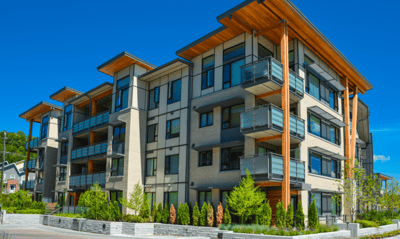 There are multiple ways to deliver fiber into a home, multi-dwelling unit (MDU) or commercial building, but some methods are more costly and time-consuming than others. Installation time is a major operational cost – up to 80% of a typical FTTP deployment – so it's important to choose the right method.
Operators can choose among three common methods for deploying fiber – pushing, pulling and blowing – and they're all very different. While each has its advantages, the most time- and cost-efficient method is often a pre-terminated fiber cable paired with a hand-pushing tool.

Advantages of Pushable Fiber
Selecting the right pushable fiber solution leads to a quick and cost-effective installation in the final few hundred feet (metres) of a network. Furthermore, this option does not require skilled labor or expensive equipment, a key feature that makes it an attractive deployment option.
Miniflex® is the original and best pushable fiber optic cable on the market, and its combination of toughness, flexibility and low weight makes it uniquely suited for FTTx deployments.
An installer can push Miniflex cable into microduct by hand with speeds of 20 to 50 ft (6 to 15 m) per minute. When paired with the HAPI™ Cable Installation Tool, that speed doubles and requires even less effort from the installer. The HAPI tool can deploy Miniflex cable into microduct routes of more than 1,000 feet (300 m) and at speeds up to 100 feet (30 m) per minute.
What Makes the HAPI Tool Unique?
An expert team of engineers designed the HAPI tool to address the everyday difficulties of a fiber cable installation. HAPI is easy to use and employs a fiber loading mechanism that protects the fiber cable while saving installers valuable time and resources. The design features also include simple manual operation, meaning the tool doesn't require a power source.
While installers often have to carry a cumbersome amount of materials, tools and equipment to a job site, the HAPI tool is compact and portable, making it convenient to transport. It's also lightweight – all of its tool kit components, including its small ruggedized carrying case, collectively weigh only 6.8 lbs (3.1 kg).
The HAPI tool is virtually noiseless in operation, which makes it ideal for use during residential and other indoor installations. It enables scalable FTTH roll-outs with minimal capex or training, which saves money and improves subscriber satisfaction. And at about one-tenth the cost of a typical blown fiber kit, HAPI is affordable – its return on investment is achievable in a matter of weeks.
Finally, when using a pre-terminated fiber solution, the HAPI tool dramatically increases the number of deployments a crew can achieve in a single day.
Improve Efficiency with Pre-terminated Fiber
Pre-connectorized solutions don't require trained technicians to operate expensive fusion splicers – a specialist skill that skyrockets installation costs.
Using a pre-terminated cable assembly, like QuikPush®, requires minimal training and equipment – technicians only need to learn how to run a cable and plug it in.
Pre-connectorized cable also costs less than low-performance mechanical connectors. A laboratory-terminated connector is able to meet the highest standards of polish and geometry, and achieve the best optical performance levels without the splice losses associated with field-fit connectors.
With subscribers demanding faster service, a fiber deployment solution that saves on operational costs and allows for more installs in a day is not only smart, it's necessary.