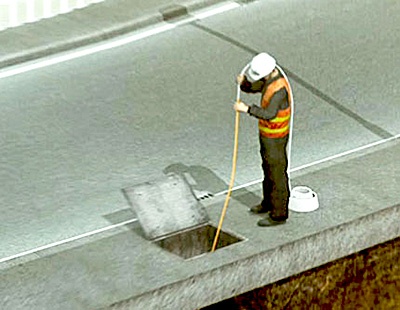 The number of Fiber to the Premises (FTTP) deployments is increasing rapidly across the globe in response to growing marketplace demand for high speed access. However, operators are finding that the last drop – the connection between the cabinet to the individual home or building – poses the largest challenge.
Each last drop connection presents its own set of issues, like varying landscape, customer inconvenience, or expense. Because they were developed for use in other parts of the telecoms network, traditional methods have numerous disadvantages when it comes to these final connections.
Pushable fiber, on the other hand, has been designed specifically to address the challenges of the last drop and its usage is growing rapidly.
But what is pushable fiber and how does it compare to traditional installation methods?
Pushable fiber, as the name suggests, is a fiber cable that can be pushed through microduct quickly and efficiently. It is ideal for installation over the short distances that typically comprise the last drop in an FTTx deployment.
A pushable fiber cable can contain up to 24 fibers encased within a hard plastic outer jacket. The properties of this sheath determine the cable's stiffness and flexibility, which make up its principal advantage over other types of cable. To be supremely effective a pushable cable has to be stiff enough to push smoothly without kinking but flexible enough to travel around the bends of last drop implementations.
Manufacturers have adopted different approaches to the designs of the outer jackets of pushable cable. For example, at PPC we have applied our patented grooving technology to get the right combination of flexibility and stiffness.
Pushable fiber is installed by hand over distances to 150 meters or, with the help cost-effective, handheld machines and low-pressure compressors, up to 1,100 meters, depending on the particular cable and duct used.
Pushing removes the need for expensive equipment and deskills implementation, reducing deployment time, cutting labor costs and reducing CAPEX. When combined with pre-terminated connectors, time, skill levels and costs are lowered even further.
Advantages of pushable fiber
Pushable fiber was designed to address the limitations presented by existing installation techniques – direct bury, blown fiber and pullable cable. These all have disadvantages for use in the last drop in terms of cost, installation time, replacement difficulty, skill levels of labor involved and inconvenience to customers.

Reduced cost
Blowing fiber requires expensive, bulky machines costing tens of thousands of dollars. Direct bury cable, while cheaper, is susceptible to damage and difficult to repair or upgrade.
In contrast pushable fiber requires no specialist equipment for runs up to 150 meters, and for longer deployments a simple handheld, air powered unit can be sourced for well under $6-7k. This dramatically reduces CAPEX costs for operators.
Faster last drop installation time
Operators will have hundreds, if not thousands, of last drop installations to make. Consequently, reducing the deployment time of each translates to big savings and can make the difference between the overall project being viable or not. Blown fiber technology not only requires expensive equipment, but it also takes time to set up and tear down, limiting the number of installations possible in a day. Direct bury cable doesn't have the flexibility of pushable fiber, making deployments problematic, particularly in confined spaces. Pullable cable is also less flexible as it requires a duct with a pull cord and both duct and cable can be damaged by incorrect installation.
In contrast, it is possible to push cable into a property in just a few minutes, dramatically increasing the number of deployments a crew can achieve in a single day.
Reduced skill levels and labor costs
Blown fiber equipment requires specialist, skilled technicians, while pullable fiber and directly buried cable needs experienced, trained crews to handle the potential deployment issues that often crop up.
Pushable fiber, however, can be deployed by teams that have a limited knowledge of fiber optic installations – indeed, in some municipalities it has been implemented by a combination of city landscaping teams and electricians. Given that labor accounts for 80% of the costs of a traditional FTTP deployment, the savings with pushable fiber can be enormous.
Simple to repair or replace
Direct bury cable is difficult to upgrade or repair, and, due to its location is susceptible to damage and loss of service.
Pushable cable can be replaced relatively easily – for example, if a fiber is cut it can be located and pulled from the duct. Once the duct is repaired the replacement assembly can then be pushed back in.
Minimal inconvenience to customers
When blowing fiber, soil and water can sometimes enter the customer premises, no matter how skilled or trained the crew is. This obviously has a negative effect on customer satisfaction and adds to deployment time and cost. Other methods, such as direct bury and pullable, are time consuming, disrupting the local area and causing inconvenience to the householder.
Pushable fiber is quick, particularly when used in conjunction with pre-terminated pushable connectors and unlike blowing there is no risk of damage to property.
Limits of pushable fiber
There are a couple of factors that potentially restrict the use of pushable fiber. Firstly, operators are limited by fiber count, as pushable fiber can only accommodate up to 24 fibers currently. Secondly, pushable fiber is limited to a duct bore of around 6mm (although cables compatible with smaller ducts are in development). Finally, pushable fiber will only reach 150m without air assistance, although by using a handheld compressor-powered machine and the right combination of duct and fiber will extend this to 1,100m.
Pushable fiber is the best option for the multiple short distances installations that make up the typical FTTP project. Unlike the alternatives, it can be implemented quickly and cost-effectively. No skilled labor or expensive equipment is required while hard, stiff but flexible, pushable fiber takes all the hassle out of last drop installations.
With the demand for fiber connections to homes and business rising all the time and the inherent challenges operators face when trying to install those connections, pushable fiber's advantages make it ideal.