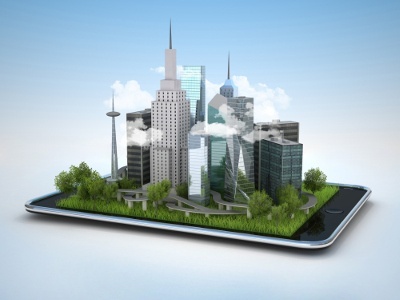 On both sides of the Atlantic, we are seeing a growing buildout of metro fiber networks, as well as a consolidation of national fiber, which will provide the future backbone for applications, such as the Internet of Things (IoT) and smart cities.
In the US, AT&T, Google, and Zayo have taken the lead whereas in the UK, BT Openreach is the clear front-runner - albeit with a fiber to the cabinet (FTTC), rather than fiber to the home (FTTH) approach. Zayo has also acquired the Geo, Neo, and the Viatel networks, giving it a strong European network centered on the UK, especially with the fiber assets in the London underground sewer network, working in partnership with Thames Water.
Rollout plans accelerate
However, UK Tier 2 operators, such as CityFiber, are catching up. It recently acquired KCOM's national fiber and duct network assets, taking its national footprint to 36 cities and bringing a further 14 within range by 2020. CityFiber is now claiming to be the UK's largest wholesale national infrastructure operator behind BT Openreach.
In early December 2015, AT&T unveiled a list of 38 new cities, where it has pledged to deploy high-speed Internet. By coincidence, Google Fiber also announced that it is building out further fiber networks. Chicago and Los Angeles are joining the 15 other US cities that the company has in its sights. This marks a step change in approach as, until now, Google Fiber has concentrated on medium-sized cities across the South and West Coast, where it is easier to build out its fiber ducts and cables.
The movement in the market on both sides of the Atlantic focuses attention on two areas - smart cities and the growth of true, national fiber, as already implemented in many other countries.
Making cities more intelligent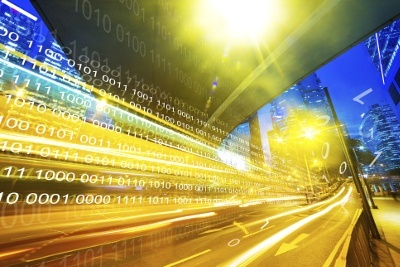 Smart cities, underpinned with metro fiber networks, are seen as the hub of the new digital economy. The opening up of very high-speed broadband connectivity and the ability to provide the infrastructure for transportation, utilities and distribution solutions, as well as government and financial services, will be vital to future growth.
Cloud-based services will also become more trusted and available with improved, lower latency and less contention. Building a smart city requires pervasive, high-speed Internet access that can connect people, sensors, devices, objects, and vehicles to each other in real-time, exchanging information automatically to increase efficiency and make life simpler and more productive for residents and businesses.
Incumbent telecom operators should be the natural fit for these needs, because of their experience in building out extensive networks, which can back-haul high capacity traffic. That said, 4G (and 5G mobile connectivity from 2020) will be important in providing smart mobile device, phone and tablet services, but the mobile data back-haul from these base stations will still need to be provided by the new fiber builds.
Many smart city applications haven't yet been thought of, let alone created, and will certainly evolve and mature over time. This means there is a great deal of innovation and focus on how the first smart cities will evolve. For example, Google's broader Internet connectivity initiatives relating to the smart cities market will certainly be of interest, and the company has recently already made a long-term smart cities bet with a "relatively modest investment" in a new company called Sidewalk Labs to explore the opportunities.
In the UK, we expect to see similar initiatives and some embryonic IoT applications are already underway, from Glasgow's "intelligent street lights" through to sensors for flood management planning, such as the Oxford Flood Network, through to smart meters for utilities. To emphasize that size is not everything - and despite Glasgow receiving £24 million and Manchester recently being awarded £10 million for IoT initiatives - Peterborough was judged "Smart City of the Year 2015" at the recent Smart Cities World Expo held in Barcelona in December.
The 2015 main theme was intelligent transport and mobility, examining the use of new and emerging technologies to transport people and goods more smartly and efficiently. At the congress, Peterborough and Milton Keynes were specifically praised for their pioneering work in the field of smart cities. The Peterborough smart city programme, Peterborough DNA, has been running since 2013 and Milton Keynes' project, MK:Smart, was a finalist in the same category.
One of Manchester's proposed applications, CiteVerve, will be rolling out talkative bus stops, which will let bus operators know when commuters are waiting. The city will also have a UK IoT Centre of Excellence, to be located at Manchester Science Partnerships' city centre campus.
From metro to national
To provide the connectivity and diversity required for these future smart cities, the growth of the various regionalized rural broadband initiatives should evolve into a more "patchwork" national fiber network. This will require operators building out multiple duct networks that they can then either partner with or sell to other operators. These operators would then be able to blow new fiber routes for specific projects and, again, where the new build was required, ensure that additional spare sub-ducts for network expansion for other operators were also available.
We cannot continue to build out separate networks without a coherent country-wide overarching strategy and in future these should be more coordinated and a means found to encourage all operators to share wayleaves and fiber routes. This coherent approach would still allow competition and differentiation of services but provide a more joined up approach to distribute connectivity, as well as reducing costs and time to market.
So, in conclusion, the vision for the future is still fiber, and it is vital that the US and the UK go beyond the current metro networks, and maintain and develop national fiber networks to provide the connectivity required for the brave new (and connected) world, rather than just isolated smart cities.
Tim Gigg served in the British Army for over 20 years, retiring as a Lieutenant Colonel in the Royal Corps of Signals. He then established a second career in the civilian telecommunications industry holding senior operational positions in Global Crossing (UK), Reliance Communications and Vodafone. Since 2013, he has been working as a self-employed telecommunications consultant.