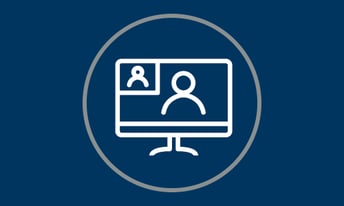 PPC leads the industry when it comes to training and support, and while in-person training sessions are impossible with the current COVID-19 situation, we are still working to provide our customers with the support they are accustomed to.
Some studies have shown up to 40% of broadband service calls are related to drop network issues and many of these problems could be solved by proper installations by technicians. For about 20 years, we've offered qualifying customers our Tech Advantage® Training to avoid craft errors and decrease the number of truck rolls.
Virtual Tech Advantage® Training
With the inability to hold in-person training sessions as we've done for two decades, we've created virtual training sessions to simulate the traditional training experience, all while keeping ourselves and technicians safe. Our instructors are able to conduct training sessions, answer questions in real-time and complete Tools for Life® audits, as we have always done in the past during face-to-face sessions.
PPC's virtual training sessions include interactive instruction, post-training assessments and detailed reports. Attendees learn product basics, best practices and perform hands-on practicums for training modules including:
Line Conditioning
Drop Connectors and Cable
Hardline Connectors and Cable
Entry Products
Fiber Installation
Drop Hardening
Grounding and Bonding
How Does Our Virtual Training Work?
Technicians and contractors will join the virtual training individually on their own device (laptop, tablet or mobile phone). PPC's instructor will conduct the training presentation remotely, interacting with techs and answering their questions in real-time via a live webinar stream.
Depending on the type of training, technicians may then be asked to complete the prep and install of connectors and to return their completed jumpers to PPC for evaluation.
If the customer is also participating in our Tools for Life program, the technicians will upload photos of their tools for the trainer to conduct a visual audit. PPC's instructor will provide the service provider a detailed report on craftsmanship and a tool audit.
While this can never replace our face-to-face and hands-on support program, virtual training is an excellent alternative for technicians to learn proper techniques for installing PPC products. Refined over multiple sessions with multiple customers, PPC's virtual training program has been positively received by the industry's largest providers.