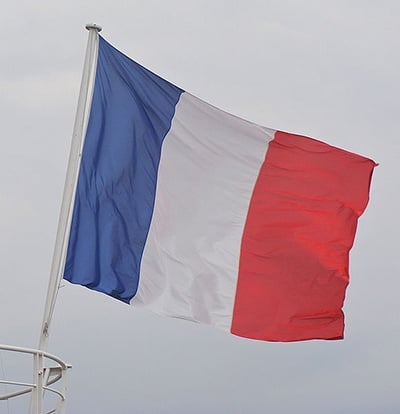 Like many countries France is moving rapidly to a fibre optic future. Latest figures from telecoms regulator ARCEP found that there were 50,000 more fibre to the home (FTTH) subscribers in Q1 2013, a nearly 70% growth since the same period in 2012.
Putting this in context France had over 24.2 million broadband subscribers at the end of March 2013, and while DSL made up 98% of connections, this is changing. 19% of homes in France have now been passed by fibre and over 1 million customers have a 100 Mbps connection, a growth of 46% since 2012.
This growth is being driven by both government and operator investment. Back in February the French Government announced that €20 billion will be spent on fiber infrastructure to increase economic growth. These funds will come a combination of the state, operators, and local government to ensure that fibre networks reach as far as possible. Reports state that 50% of the country may well have access to fibre by 2017.
French President, Francois Hollande sees broadband as an economic necessity, commenting that, "High-speed broadband will strengthen the competitiveness of our companies and the quality of our public services. It is an opportunity to preserve and develop employment."
There are two interesting points about French plans. Firstly, unlike many countries, which are focusing on delivering Fibre to the Cabinet (FTTC), France is embracing a FTTH future, delivering high speed broadband to individual buildings and their occupiers.
Secondly it aims to make it easy for consumers to choose and switch providers. In buildings with over nine apartments one operator (chosen by the building owner) will install the fibre connection, but it has to include fibre from all operators. Consumers will have then be able to choose between up to four operators, with the ability to move from one to another at the flick of a switch (contracts permitting of course). By law all new buildings with nine or more units will have to have fibre connected to them from day one.
At PPC we're seeing increasing demand for our patented Miniflex technology in France. This is being driven by three ways that we solve the specific issues that operators and installers face:
Bringing down installation costs and time
Installation costs have been identified as one of the biggest barriers to fibre deployments. The patented pushable design of our Miniflex products mean that fibre optic cables can be quickly and easily pushed (or pulled) to the home, by hand. There's no need to use expensive blowing machines, and crews can work faster, carrying out more installations in a day than previous methods. Customers are consequently seeing savings of up to 50% – a dramatic reduction that makes installation much more cost-effective.


Designed for Multiple Dwelling Units (MDUs)
At PPC we have a full range of options for MDUs, such as blocks of flats. We've worked with our customers in France to meet the specific need to carry fibre from multiple operators inside a block to every apartment. Whatever the size (and shape) of the building we provide a cost-effective solution that is quick and simple to install, further reducing budgets.


Tough and reliable
Miniflex combines strength with flexibility and lightness. This toughness reduces breakages during installation and ensures reliability once it is up and running. Showing their strength, Miniflex cables can be stapled to walls without damage and the same cable can be used both inside and outside the building. This deskills installations, meaning they can be carried out by cheaper fitters rather than more expensive technicians, adding to the cost reduction.
France has committed to a FTTH future for fibre. Reducing installation costs is critical to ensuring delivery of this vision and our growing sales in France show that PPC will be at the heart of these ambitious plans.