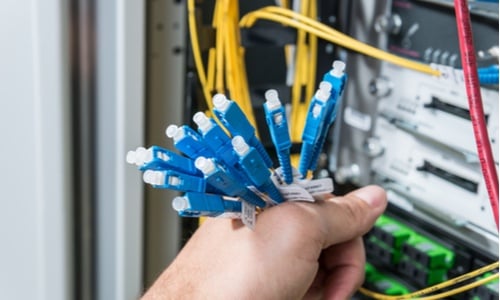 Dirt, dust and other contaminants are the enemies of high-speed data transmission over optical fiber, as even the most minor of scratches or defects can present problems further down the line.
Optical fiber connectors are used to join optical fibers wherever a connect/disconnect ability is required.
Connectors are most commonly comprised of a spring-loaded ceramic ferrule, which aligns two mating connectors in a circuit. However, before they can be used in FTTx applications, the connector ferrules first need to be polished to achieve the required angle and end-face geometry.
Applying the right polishing process, or 'recipe,' ensures the connector end-faces are free of defects or scratches. While this process is generally managed within a manufacturing facility, there are occasions where assembly and polishing operations need to be undertaken in the field.
In this blog post we explore how connector cleanliness, and the appropriate inspection environment, can impact on your microscope and interferometry readings and suggest the key steps to overcome poor measurement results.